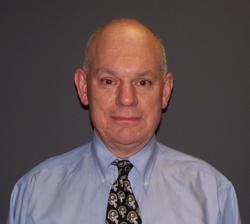 Pittsburgh, PA (PRWEB) June 10, 2013
Dr. Michael Stypula now offers the Laser Assisted New Attachment Procedure (LANAP), a highly advanced gum disease treatment that can help facilitate successful implant surgery. Dr. Stypula uses LANAP to help regenerate healthy bone and remove tissue affected by periodontal disease from the area where an implant will be placed.
Patients who are eligible to receive dental implants include individuals who have had one or more teeth removed. Individuals must also have good oral health, including proper bone density, before undergoing the surgery. One option to ensure that the jawbone is strong enough to properly support an implant is for the periodontist to administer a bone graft. When a patient receives a bone graft, a piece of bone is removed from elsewhere in the jaw or from another part of the body. The bone is then placed in the area where the implant will be surgically embedded and allowed to grow until enough healthy new bone develops to provide a solid base. One option that has the potential to prevent needing a bone graft is LANAP. The first FDA cleared procedure of its kind, this laser technology is used to help facilitate the regeneration of bone.
The other health factor that periodontists look for in candidates for dental implants is healthy gum tissue. While traditional gum disease treatment methods require the invasive, surgical cutting away of infected tissue, Dr. Stypula can now use LANAP to efficiently remove gum tissue affected by periodontal disease. This type of treatment results in faster healing and less pain.
Once a patient's bone and gum tissue are healthy enough for an implant, the titanium base will be set in the bone. After a period of healing, an abutment, or attachment piece, will be added to the base. The crown, which is a replica of a tooth designed to match the color and shape of the patient's natural tooth, is then attached to the abutment Dr. Stypula uses LANAP to help patients achieve healthy smiles by eradicating gum disease in a less invasive manner.
About the Doctor
Dr. Michael Stypula is a periodontist offering patients personalized dental care in Pittsburgh, Pennsylvania. Dr. Michael Stypula graduated from St. Bonaventure University and received a BS in Biology. He then attended Temple University School of Dentistry, where he was awarded his Doctor of Dental Science (D.D.S.) degree. At the University of Pittsburgh, School of Dental Medicine Dr. Stypula received his training in periodontics and implants and earned his degree of M.D.S. Dr. Stypula is part of one percent of dental professionals providing the only FDA cleared laser procedure for gum disease treatment. His practice is dedicated to oral health. To learn more about their dental services, please visit http://www.pittsburgh-periodontist.com and call (412) 348-8833.