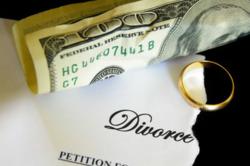 People don't ever think divorce is going to happen, despite the statistics. They also can't imagine that the beautiful man/woman at the altar will ever turn on them, but it happens.
Boston, MA (PRWEB) June 11, 2013
Estate Street Partners, creators of the UltraTrust irrevocable trust, enlightens their outlook after recently reviewing Ashton Kutcher's divorce filing in December 2012 [Los Angeles Superior Court, No. BD535718] (6) and Demi Moore's response filing on March 7, 2013 asking for spousal support, legal fee compensation, (7) and half of Kutcher's $20 million worth of equity in A-Grade Investments, a venture-capital funding firm that he co-founded with Madonna's manager, Guy Oseary, and billionaire Ron Burkle. (8)
In the legal documents she filed in Los Angeles Superior Court, Demi cites irreconcilable differences as the reason for the divorce. (7) Entertainment-journal.net reports that Ashton "hooked up" with Sara Leal in San Diego on September 24, 2011 but Demi, in her recent filing, claims the date of separation on November 17, 2011. (1)
Whether or not this is completely true, Estate Street Partners reports that Demi is asking for more than $10M. A-Grade Investments is valued at $100M (8) and, in California, Moore will be entitled to half of this.
Estate Street Partners claims most assets brought into a marriage by a partner will stay with that partner. They claim assets earned or made during the marriage are considered marital assets (9).
"This is why Demi may have a shot at this money -- it was made, with her help during the course of the marriage. A pre-nup probably would not have helped in this case. It is really hard to claim assets that haven't been earned or made yet, " explains Rocco Beatrice, Managing Director of Estate Street Partners and founder of UltraTrust.com.
"People don't ever think divorce is going to happen, despite the statistics. They also can't imagine that the beautiful man/woman at the altar will ever turn on them, but it happens," points out Mr. Beatrice. "Whether you enter a relationship with less than your partner or more, being prepared is important."
Estate Street Partners believes much of the financial battle that may ensue between Kutcher and Moore could have been avoided.
"We wouldn't have recommended a prenuptial agreement for them. Instead, Mr. Kutcher and Ms. Moore should have set up irrevocable trusts like the UltraTrust if they haven't done so already."
"This would protect their assets from divorce and the premarital assets will always stay separate and the divorce court could not take assets from the trusts because the couple doesn't own them," states Mr. Beatrice.
The trusts can then continue to grow the funds and all investments and assets would be free from gift and estate tax.
"A lot of wealthy people use irrevocable trusts to grow assets that are worth little into huge profits. The reason they do this is to avoid the gift and estate taxes down the road. The amount originally placed into the trust is the only amount that counts toward the gift tax, no matter how large the assets grow," explains Mr. Beatrice.
According to Estate Street Partners, it would have been ideal if Ashton had placed his $10 million investment in A-Grade Investments within an irrevocable trust and before his marriage. These investments would then be allowed to grow and it could be passed on to his beneficiaries estate and gift-tax free.
However, NYPost.com reports, this was not the case and Ashton made this investment while he was with Demi.(8)
"Even though Ashton may potentially lose half of his investments in A-Grade Investments because of this fact, he and Demi would still have benefited from irrevocable trusts before their marriage," advises Mr. Beatrice.
"This divorce is certainly a lesson for those who think, 'My fiancee is significantly more wealthy than I am, so if there is no prenuptial agreement, I don't care'" warns Mr. Beatrice.
"No forward estate planning at the beginning of marriage and during marriage always leaves someone, if not both parties, at a loss. Divorce is never pretty, but a well written and timely executed irrevocable trust such as the UltraTrust can prevent a lot of haggling and headaches and valuable court time could be saved."
To learn how to protect assets save on estate taxes and probate costs visit UltraTrust.com, the irrevocable trust experts. Visit MyUltraTrust.com to set up a DIY irrevocable trust plan.
###
About Estate Street Partners (UltraTrust.com):
Assets can be protected from frivolous lawsuits while eliminating your estate taxes and probate, and also ensuring superior Medicaid asset protection for both parents and children with their Premium UltraTrust® Irrevocable Trust. Call today at (888) 938-5872.
Sources:
1- entertainment-journal.net/2013/03/demi-moore-divorce-papers-reveal-big.html
2 - imdb.com/news/ni53787805/
3- eonline.com/news/419478/demi-moore-ashton-kutcher-s-long-divorce-5-more-split-couples-who-still-aren-t-officially-exes
4 - christianpost.com/news/demi-moore-ashton-kutcher-fight-over-10-million-prolonging-divorce-95954/
5 - people.com/people/article/0,,20681802,00.html
6 -
irrevocable-trust.ultratrust.com/court-cases/0307_moore_response_0215.pdf
7 -
ca.eonline.com/news/395292/demi-moore-ashton-kutcher-divorce-actress-files-response-seeks-spousal-support
8 -
nypost.com/p/pagesix/hitch_for_ashton_demi_3ZOUgMPjxR6Debe5hBW5SP
9 - leginfo.ca.gov/cgi-bin/displaycode?section=fam&group=00001-01000&file=770-772