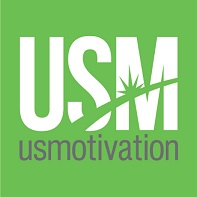 "It shows that we are consistent in maintaining an excellent corporate culture and continuing to employ best practices across the organization."
Atlanta, GA (PRWEB) June 09, 2013
For the second straight year, USMotivation, a leading incentive marketing company, has been named one of "Atlanta's Best and Brightest 101 Companies to Work For" by the National Association for Business Resources (NABR).
USM will be honored along with other winners at an awards ceremony on Thursday, June 20, 2013 at the Atlanta Marriott Marquis.
Winners are chosen based on their use of innovative strategies and best practices in their industries. An independent research firm evaluates each company's entry based on key measures in various categories including compensation, benefits and employee solutions; employee enrichment, engagement and retention; employee education and development; recruitment, selection and orientation; employee achievement and recognition; communication and shared vision; diversity and inclusion; work-life balance; community initiatives and strategic company performance.
"We are very proud to have earned this award for two years running," said Tina Weede, President of USMotivation. "It shows that we are consistent in maintaining an excellent corporate culture and continuing to employ best practices across the organization."
"Companies that recognize that their employees are the key to their success achieve staying power. Our 2013 winners style their business standards to ensure employee satisfaction and they set standards for every business to aspire toward," said Jennifer Kluge, NABR president. "We are very impressed by the commitment that they have demonstrated to their employees."
About USMotivation:
USMotivation is a full-service incentive marketing company that designs and implements strategic incentive solutions to meet the performance improvement needs of clients nationwide. USMotivation is the most award-winning incentive company in the industry, with Fortune 50 to Fortune 1000 clients, covering all industries from financial, to healthcare, to telecommunications.