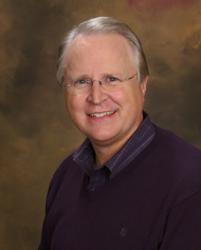 I learned to de-clutter and start directing my focus on goals.
(PRWEB) June 10, 2013
Best-selling author and radio host Dr. Randy Carlson delivers his newly-released DVD series called Unlocking the Secrets of an Intentional Life. People will learn practical steps to know their purpose, enjoy living out their purpose and finish strong. Dr. Carlson says "Living a better life is easier than you think" and he provides the practical steps to accomplish this goal.
"Good things can happen in all areas of your life—your faith, family and relationships, health, finances and work", says Dr. Carlson. Instead of making big resolutions that quickly overwhelm, this video series invites individuals and couples to begin moving toward change one daily, intentional step at a time. Dr. Carlson says "you can achieve the dreams you had almost given up on!"
Learn:

the two essentials necessary for success,
three steps to better habits that will give your life greater meaning and
how to turn your good intentions into reality.
What people are saying:
"I learned to de-clutter and start directing my focus on goals."
"Thank you for giving me One Thing."
"You put everyday life on the table and showed us all how human we all are."
"There was a great mix of humor, information, examples and practical advice."
Visit Shop.TheIntentionalLife.com to learn more about Unlocking the Secrets of an Intentional Life.
About Dr. Randy Carlson:
When it comes to parenting, marriage, and other relationship issues, people are turning to best-selling author, counselor and radio personality Dr. Randy Carlson. Recognized as an advocate for the family, Randy hosts Intentional Living, a live daily call-in program syndicated to radio stations nationwide.
As president of Family Life Communications Incorporated, Randy also oversees the ministries of Intentional Living (Parent Talk, Inc.) and Family Life Radio.
Randy has written or coauthored five books: Starved for Affection, Unlocking the Secrets of Your Childhood Memories, Parent Talk, Father Memories, The Cain & Abel Syndrome and his sixth book, The Power of One Thing.
Randy is a licensed marriage and family therapist with a doctorate in counseling psychology and over twenty-six years of counseling experience. He shares wisdom, encouragement, and comfort from God's Word with people who call the daily Intentional Living program with issues that affect their families today. He has appeared on national radio and television talk shows such as Good Morning America, Focus on the Family with Dr. James Dobson, and Moody's Midday Connection. He also speaks at conferences and seminars around the country.
Contact:
To schedule an interview with Dr. Randy Carlson, please call Evan Carlson 520-219-7752 or email ecarlson(at)flc(dot)org.