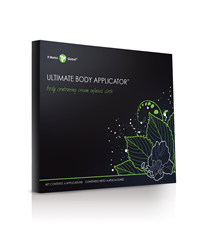 Bradenton, Fla. (PRWEB) June 11, 2013
The official start of summer is June 21. With only weeks left to prepare for longer days spent in the sun, these time-efficient beauty tips can help save money (and stress) for a laidback summer of easier beauty routines.
1. A back-to-basics makeup routine will save time on busy summer days. For carefree lips, try a tinted lip balm for a touch of color and extra moisture. Make sure it includes SPF; lips need protection from UV rays, too.
2. Lather up the oil-free sunscreen, especially for the face. Avoid sunscreens with oil to prevent acne breakouts; nothing ruins the first day of summer like an unwanted pimple.
3. Try a body lotion with shimmer and bronzing effects. Looking sun-kissed gives skin a youthful and hydrated appearance, which is always a good look for summer activities.
4. Add a pair of large, colorful sunglasses to your summer wardrobe. Not only will they provide much-needed UV protection, but they'll give a neutral daytime outfit a fun pop of color.
5. Sip on water instead of calorie-laden alcoholic beverages. Add a flavored water enhancer to avoid the temptation of strawberry daiquiris.
6. Bloating is never fun for a beach appearance. Research shows that avoiding sugary drinks can help. Skip the daily caramel macchiato and instead reach for a fresh fruit smoothie; add a scoop of Ultimate ProFIT to curb cravings.
7. Prepare for a summer body début with an It Works! Wrap. This body-contouring wrap is infused with botanically based ingredients to tighten, tone and firm those pesky problem areas – abdomen, arms, back, buttocks, legs and sides. Apply for 45 minutes while putting on makeup, packing the summer gear, or running errands.
It's time to look great and save time this summer with this no-fuss beauty routine.
About It Works! Global
Founded in 2001, It Works! Global is an innovative leader in the direct sales industry, offering an everyday, instant-results product line starting with the unique It Works! Wrap, a contouring product that can tighten, tone and firm any area of the body in just 45 minutes. Coupled with a mission to show people how to live a debt-free life, It Works! Global has simplified its success system into three easy steps: join the party, wrap for free and guarantee. It Works! Global currently pays bonuses in addition to commissions to more than 50,000 independent distributors from all over the world. Visit http://www.ItWorksGlobal.com for additional information.
###
For additional information, interview, image and product sample requests, contact public relations firm Axia at 888-PR-FIRM-8, ext. 700.