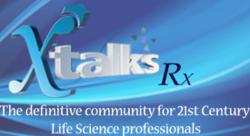 Companies are making more R&D investments in Asia's fast growing markets and are forming alliances and partnerships with global and local CROs to support these efforts
Toronto, Canada (PRWEB) June 10, 2013
In order to reduce costs and to speed up drug development, large pharmaceutical companies have increased their efforts to outsource clinical activities. Companies are making more R&D investments in Asia's fast growing markets and are forming alliances and partnerships with global and local CROs to support these efforts.
As a consequence, consolidation activity has increased within CROs to meet demand. In light of these changes, it is important for drug development organizations to understand the challenges and motivators that may arise when outsourcing in MENA and APAC.
The following issues will be discussed:

Clinical Development in Asia
Clinical Outsourcing and Strategies in Asia
Key Transactions and Relationships (Over 3 Years)
Therapeutic Landscape (Trials, Approvals and Market)
Review of Some Partnerships in Growth Areas
A live Q&A with the audience will follow the main presentation. For more information, or to register for this event please go to http://xtalks.com/xto578outsourcing.ashx
Xtalks, powered by Honeycomb Worldwide Inc., is a leading provider of educational webinars to the global Life Sciences community. Every year thousands of industry practitioners turn to Xtalks for access to quality content. Xtalks helps Life Science professionals stay current with industry developments, trends and regulations. Xtalks webinars also provide perspectives on key issues from top industry thought leaders and service providers.
To learn more about Xtalks visit http://xtalks.com/ContactUs.ashx
Contact:
Zayeeta Dasgupta, M.Sc in Life Science and Business Management
1- (416) 977-6555 ext. 260