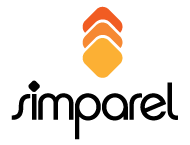 New York, NY (PRWEB) June 10, 2013
Simparel Inc®, developer of the fastest-growing fashion and apparel ERP solution in the North American marketplace, today released an article that identifies how fashion and apparel manufacturers can tame the licensing and royalty reporting process, bringing it back to the ERP system, where it belongs.
The article highlights how bringing the reporting process back to the ERP system results in one view that enables accurate reporting and better business decisions in the manufacturing, sourcing and distribution processes.
According to the fashion ERP software leader, as savvy businesses grasp the revenue-generating opportunities associated with licensing goods, trademarks and character likenesses, they also face new obstacles. Many in the fashion industry are daunted by the increasingly complex rules and regulations that are associated with licensing.
When licensing was more straightforward, manufacturers could effectively use ERP systems for royalty reporting. Once licensing programs became more complex, with changing rule sets and multiple royalties per item, many companies resorted to dumping the data into spreadsheets for analysis, as their ERP systems could not effectively and accurately interpret the data. The resulting disconnect between the royalty reporting and the ERP system can be damaging to the business at many levels, leading to mistakes or errors in judgment in production, sourcing, and costing.
However, today there is a solution to help efficiently manage and regulate these changing rules. With an advanced ERP solution like Simparel, companies can bring the royalty reporting back to the ERP system, with the ability to effectively and accurately interpret data, as well as segregate and manage inventory at various levels. Another advantage is the ability to easily set up complex reference structures that mirror the license agreements.
Click Here to download your copy of the article, Taming the Licensing and Royalty Reporting Conundrum
About Simparel
Designed specifically for the apparel, footwear, home furnishings and accessories industries, Simparel enables manufacturers to reach their full potential by accelerating performance across the entire company, as well as their global supply chain. The Simparel Unified Global ERP Solution provides global enterprise visibility and collaboration throughout the PLM, Supply Chain Management, Order-to-Cash, EDI, Logistics and Distribution processes.
True end-to-end functionality lets customers focus on products and sales by making business decisions faster and easier, improving product delivery, and facilitating cost and inventory management. This unified model approach has been proven to enable greater agility, flexibility and responsiveness.
Simparel's next generation software architecture is faster to deploy and extend, delivering a magnitude of scalability and performance improvements over traditional solutions.
For more information about Simparel, go to http://www.simparel.com.