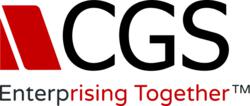 New York, NY –
June 10, 2013 (PRWEB) June 09, 2013 -- CGS, a leading global provider of technology solutions and services, announced today they will be unveiling new features for their Leadtec™ shop floor control solution at Texprocess in Frankfurt, Germany from June 10-13. As one of the leading, international trade shows, Texprocess brings together manufacturers and suppliers of machines, accessories, services and processors of textile materials from across the globe.
As a solutions provider for the fashion industry for nearly 30 years, CGS delivers software and services that significantly enhance business processes and help fashion and apparel companies achieve their operational and strategic goals. Located at Booth #A82, CGS will be presenting their portfolio of award-winning solutions including Leadtec™, BlueCherry®, and Microsoft Dynamics®.
CGS will also be unveiling new features for Leadtec, their real-time shop floor control system that provides powerful tools to monitor factory operations, improve productivity, reduce excess costs and throughput time while helping companies run a proactive rather than reactive shop floor. Leadtec™ increases productivity and dramatically cuts costs with companies experiencing an average cost reduction of 30% within the first two months of implementation.
Scheduled to be released at a future date is a newly updated real-time terminal; new features will include a larger graphics display that will allow for multiple languages and a new input/output port that gives the terminal more capabilities (i.e. the ability to complete multiple tasks at the same time). In addition, an improved "ease of setup" will allow it to stay configured even after it is moved from one location to another.
"We are truly looking forward to being a part of Texprocess 2013," said Paul Magel, President of Applications Solutions at CGS. "This tradeshow is not only a great opportunity to demonstrate how CGS solutions can deliver exceptional business value for apparel and sewn products companies, but it's also a chance to learn about the newest challenges organizations are facing in today's competitive marketplace."
BlueCherry® is CGS's award-winning, enterprise apparel software solution designed to meet the needs of the apparel, footwear, and accessories market. It enables soft goods companies to streamline processes, gain visibility, reduce costs, increase productivity, and enhance competitiveness. CGS also maintains a proven track record in managing Microsoft Dynamics® implementations, ensuring timely installation, lower startup and maintenance costs, and a faster return on investment.
To learn more about Leadtec™, BlueCherry®, Microsoft Dynamics®, and other CGS solutions and services, please visit http://www.cgsinc.com. For more information on Texprocess, go to http://www.texprocess.messefrankfurt.com/frankfurt/en/besucher/willkommen.html.
About CGS
For almost 30 years, CGS has enabled global enterprises, regional companies and government agencies to drive breakthrough performance through technology and services. Headquartered in New York City, CGS employs more than 5,000 professionals across North America, Latin America, Europe and Asia. With global delivery capabilities, expertise across leading platforms and deep experience in multiple industries, CGS has become the IT partner of choice for thousands of organizations worldwide. CGS delivers a wide array of proprietary and third-party business applications, technology, business services and business process outsourcing solutions, including customer care, technical support and corporate learning and training. For more information please visit http://www.cgsinc.com and follow us on Twitter at http://www.twitter.com/cgsinc as well as Facebook at https://www.facebook.com/ComputerGeneratedSolutionsInc.
About BlueCherry
A fully integrated enterprise solution with the power to manage the entire concept-to-consumer product lifecycle, BlueCherry enables soft goods companies to streamline processes, gain visibility, reduce costs, increase productivity, and enhance competitiveness. Comprehensive BlueCherry capabilities include Enterprise Resource Planning (ERP), Product Lifecycle Management (PLM), Supply Chain Management (SCM), Shop Floor Control (SFC), Warehouse Management (WMS), E-Commerce, Salesforce Automation (SFA), Business Intelligence (BI), Electronic Data Interchange (EDI) and more.
Long considered the most functionally-complete ERP in the soft goods industry, the BlueCherry enterprise solution leverages the latest Microsoft® .NET and SQL Server® technologies to deliver a superior user experience and the lowest total cost of ownership for CGS clients. Learn more at http://www.bluecherry.com.
About Leadtec
Leadtec by CGS is a comprehensive, state-of-the-art computerized shop floor control and incentive payroll solution designed to capture production events in real-time or batch data collection mode. The information and visibility provided by Leadtec empowers operators to monitor and increase productivity, while also enabling managers to prevent and resolve production issues before they escalate. Leadtec benefits manufacturers through improved profitability, reduced production costs, accelerated throughput time, and improved product quality. Worldwide in more than 20 countries companies trust Leadtec to better manage their manufacturing operations. Leadtec is a trademark of CGS.
Contact: marketing(at)cgsinc(dot)com