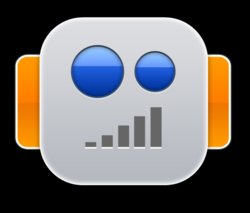 The KOHNT Boutique app allows customers to browse and shop right from a mobile phone or tablet with this iOS and Android optimized application
(PRWEB) June 09, 2013
The Krazi Over Heelz 'N Thingz Boutique specializes in women's fashions and has adapted a modern approach to customer outreach with a new mobile app built with the free app builder at appsbar.com.
The KOHNT Boutique app allows customers to browse and shop right from a mobile phone or tablet with this iOS and Android optimized application. The app offers views of unique women's shoes, clothing, and apparel and even gives users the option of searching or requesting unique, hard-to-find items.
The mobile app has earned appsbar's App of the Day award as a sterling example of how a local business can attract a global audience through the use of mobile technologies developed by appsbar.
Launched in 2011, Appsbar opens up the mobile marketing category for small and medium-size businesses, artists and musicians, and individuals who want to create in that space. Appsbar has done this by removing the two largest barriers; cost and programming expertise. Appsbar is doing for mobile apps what companies like Intuit and Blogger have done for novices looking to publish websites and blogs. To date, Appsbar has grown to over 400,000 users to become the most popular app building platform in the world.
To create an app of your own with the free and easy-to-use app maker, go to appsbar.com. To view download other interesting new apps for free, visit appcatch.com.