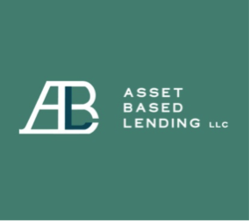 We are very proud to be recognized by Scotsman Guide as one of the nation's top hard money lenders. We work very hard every day to help our borrowers achieve their goals. We would like to think that next year we will be ranked even higher
Hoboken, NJ (PRWEB) June 11, 2013
Asset Based Lending, LLC is proud to be named a Scotsman Guide 2012 Top Mortgage Lender. Asset Based Lending, LLC was ranked #3 in Top Overall Hard Money Volume. The list, which ranks the nation's top mortgage-lending companies, appears in Scotsman Guide's June 2013 residential edition at scotsmanguide.com/TopLenders.
Asset Based Lending, LLC (ABL) was ranked among entries from hundreds of hard money mortgage companies across the country. To be eligible for consideration in Scotsman Guide's Top Mortgage Lenders rankings, all loan volume had to be from mortgages on one-to-four-unit residential properties within the United States. No commercial or international loans were included. After receiving submissions, Scotsman Guide required written verification of top entrants' volume from a certified public accountant, the chief financial officer at the company or a similar source.
Paul A. Ullman co-founder of ABL said, "We are very proud to be recognized by Scotsman Guide as one of the nation's top hard money lenders. We work very hard every day to help our borrowers achieve their goals. We would like to think that next year we will be ranked even higher."
Asset Based Lending lends to residential real estate investors to finance the purchase and rehabilitation of single and multi-family properties and residential new construction. ABL is a private lender providing asset based hard money loans to finance the purchase and rehabilitation of distressed and foreclosed residential and mixed-use commercial properties, REO financing, as well as construction loans.
ABL finances hard money loans in the New York metro area, New Jersey, Connecticut, Pennsylvania (Philadelphia and Allentown corridor), Maryland, Virginia, and Washington D.C. The Company is a private lender and works with real estate investors and property owners who are in need of capital and employs a common sense underwriting process focused on the property asset and the borrower. ABL is able to finance residential and mixed-use real estate projects that range from $75,000 to $1,000,000. The Company funds non-owner occupied residential properties only.
For more information, visit http://www.abl1.net or call (201) 942-9090.