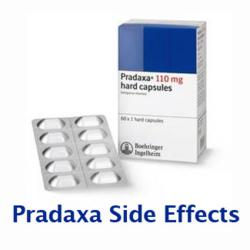 If you or someone you love bleeding or hemorrhaging due to Pradaxa, please visit yourlegalhelp.com, or call 1-800-399-0795 to learn more about your options.
Columbus, OH (PRWEB) June 10, 2013
The Pradaxa lawyers at Wright & Schulte LLC, an experienced law firm representing the victims of defective drugs, announce that they have filed a Pradaxa lawsuit on behalf of an Iowa man whose death was allegedly caused by Pradaxa bleeding side effects. The Pradaxa lawsuit, which was filed by the Decedent's son in U.S. District Court, Southern District of Illinois, on May 29th, alleges that Boehiring Ingelheim, the manufacturer of Pradaxa, failed to provide adequate warnings regarding the risk of Pradaxa bleeding, including the fact that no effective agent to reverse the anticoagulation effects of Pradaxa currently exists. (Case 3:13-cv-50678-DRH-SCW)
Wright & Schulte LLC continues to offer free Pradaxa lawsuit consultations to alleged victims of Pradaxa bleeding side effects, including:

Serious internal bleeding
Intercranial brain bleeding
Stomach and intestinal bleeding
Kidneys and other organs bleeding
Irreversible life threatening bleeding events
Stroke
Heart attack
Severe allergic reaction
Death
For more information on filing a Pradaxa bleeding lawsuit, or to arrange for a free legal consultation, please visit yourlegalhelp.com.
Pradaxa was approved by the U.S. Food & Drug Administration (FDA) to reduce the risk of stroke and systemic embolism in patients with non-valvular atrial fibrillation. By 2011, the FDA had received 3,781 reports of serious adverse events associated with Pradaxa, including more than 540 reports of Pradaxa deaths. According to the Institute for Safe Medication Practices (ISMP), by that time the FDA had received more reports of bleeding, kidney failure, and stroke for Pradaxa than for any of the 800 other drugs the group monitors.
[ISMP, May 31, 2012; ismp.org/quarterwatch/pdfs/2011Q4.pdf]
According to the Pradaxa lawsuit filed by Wright & Schulte LLC, the Decedent named in the complaint began using Pradaxa in July 2011. On October 10, 2012, he suffered a subdural hematoma, and ultimately died of complications related to that injury on October 29, 2012. The Complaint alleges that the uncontrollable and excessive bleeding experienced by the Decedent was worsened by his use of Pradaxa. Among other things, the lawsuit points out that the doctors treating him noted that the Decedent's use of Pradaxa was significant, and was likely the cause of his uncontrollable bleeding.
The Pradaxa lawsuit alleges that the severe personal injuries, physical pain and mental anguish suffered by the Decedent were the direct and proximate result of his use of Pradaxa. The Complaint charges Boehringer Ingelheim with, among other things, two counts of Strict Products Liability, including Failure to Warn and Defective Design, Negligence, Negligent Misrepresentation and/or Fraud, and Breach of Express and Implied Warranty. The lawsuit also seeks damages for Wrongful Death, as well as Loss of Consortium on behalf of the Decedent's son, and Punitive Damages.
About Wright & Schulte LLC
Wright & Schulte LLC, an experienced personal injury firm, is dedicated to the belief that America's legal system should work for the people. Every day, the attorneys of Wright & Schulte LLC stand up for the rights of people who have been injured or wronged and fight tirelessly to ensure that even the world's most powerful corporations take responsibility for their actions. If you're looking for a law firm that will guarantee the aggressive and personal representation you deserve, please do not hesitate to contact Wright & Schulte LLC today. Free Pradaxa lawsuit case evaluations are available through yourlegalhelp.com or by calling 1-800-399-0795.
Contact:
Wright & Schulte LLC
812 East National Road
Vandalia, Ohio 45377
1-800-399-0795
http://www.yourlegalhelp.com