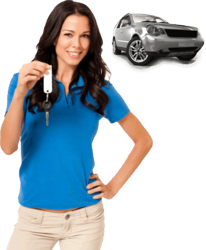 Greenville, SC (PRWEB) June 08, 2013
Valley Auto Loans has been the best place to find high quality auto loans for over a year now. They specialize in getting anyone at all approved for auto loans, no matter what their credit score or financial history is like. At the beginning of this year Valley Auto Loans started several campaigns that added exciting new features to their website. They have several tools and services like debt calculators, and free credit check programs, and a blog of professional financial and automobile advice.
Now they have added an amazing new service to their website. Anyone can get instant price quotes on new vehicles, and they can search for available used cars, all from the Valley Auto Loans home website. This company has revolutionized the auto loan and vehicle sales industry, and they continue to grow in popularity due to their dedication to customers and visitors alike.
To apply for an auto loan today visit https://valleyautoloan.com/apply-now2/
Valley Auto Loans has been a customer dedicated business from the start, and now with more tools and services than ever before, they are continually growing into an incredibly organization. Anyone in need of an auto loan, but who is struggling with bad credit scores, should turn to Valley Auto Loans today.
About Valley Auto Loans
http://valleyautoloan.com/ is the leading auto and cars finance provider in USA, Canada & UK fully dedicated to help its customers acquire national car and auto financing. They design and develop customized no credit auto and car financing, bad and good credit auto and car loans. Voted the best for "Quality Customer Service; Best National Auto Loans Service" by thousands of people, their finance experts focus in providing its customers information and various tools available for different auto loan offers, help them to choose the best that fits their budget as well as the related eligibility guidelines in detail.