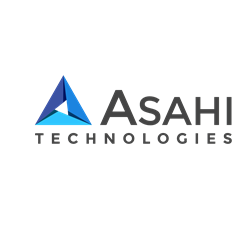 Our customized Joomla services enable our clients to build dynamic sites with fantastic design and unparalleled flexibility.
New York (PRWEB) June 08, 2013
With 2.7 percent of the Web running on Joomla, it is used for everything from small personal websites and blogs to some of the largest enterprise, highest trafficked websites and intranets. Powering high profile clients including Citibank, eBay, General Electric, Harvard University, Ikea, McDonald's, Sony, and more, Joomla is known for its undue power and elegance. Several aspects, including its ease-of-use and extensibility, have made Joomla the most popular Web site software available in the market. Offering fantastic features and compatibility for websites of all shapes and sizes, it offers the best platform to develop corporate applications and portals. Furthermore, its SEO-friendly and mobile ready features makes it a great pick for webmasters across the globe. And to let online entrepreneurs deploy the CMS into their software stack, the NY based Tech firm has launched custom Joomla development services in New York.
The web CMS is considered to be a popular choice for numerous types of websites, including corporate sites, news or blogs, government applications, small business sites and sites where secure logins are required. The ecosystem of Joomla developers and users provide products and services to the Joomla community which has more than one-half million members and more than 20,000 developers. Many of the webmasters prefer Joomla as it is one of the best CMS for developing all kinds of websites ranging from a single page site to complete e-commerce websites. The availability of its explicit extensions makes the developers job simple. Joomla is easy to install, simple to manage, and reliable. It can also deliver a robust enterprise-level Web site powered by endless extensibility for clients' bespoke publishing needs.
Offering the best of both worlds, Joomla is a good middle-of-the-road alternative that is powerful like Drupal, yet easy to use like WordPress. Unlike commercial software programs that offer diverse versions according to varying budgets, Joomla is available in just one all-inclusive version that is free of cost. Although thousands of free Joomla templates are available all over the internet marketplace, not all can satisfy a business's unique requirements. The default Joomla components, modules and even the menu are not always the ones that necessarily meet one's expectations. To help site owners create dynamic websites with unique appearance and functionalities, the developers at Asahi Technologies offer end to end custom Joomla solutions according to client requirements. "Our customized Joomla services enable our clients to build dynamic sites with fantastic design and unparalleled flexibility", commented Mr. Vinod Subbaiah, the CEO and Founder of Asahi Technologies.
To help businesses know more about custom Joomla development services, Asahi Technologies provide a free online consultation to clients letting them understand their options
.
About Asahi Technologies
Asahi Technologies is a New York based web design and development firm that provides software consulting and Web solutions to small and medium level businesses all across North America. Asahi Technologies specializes in responsive design, online marketing, development, cloud computing and open source technologies. Under the leadership of Mr. Vinod Subbaiah, who himself started his career as a software programmer, Asahi Technologies' team comprises of experienced software professionals having extensive knowledge of technology with B2C and B2B operations. The firm's headquarters is located in New York City, NY.