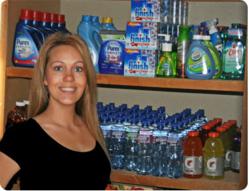 Boise, Idaho (PRWEB) June 09, 2013
Contrary to popular belief, couponing is no longer just a hobby that a few people pursue as the use of coupons is increasingly on the rise. According to the most recent findings revealed by VALASSIS, a research enterprise studying the shopping patterns of consumers in the UK, about 90% of all shoppers in the UK admitted that they have used money saving coupons. The findings were published at http://goo.gl/aGscP and go on to show the integral role couponing is playing in recent times. However, not all shoppers know how to use coupons properly despite the steady increase in the number of coupon users. Due to the lack of knowledge, a lot of shoppers struggle to get the most out of coupons. Thus, the absence of proper knowledge leads to minimal savings and wastage of money. Hence, in order to help people maximize the benefits of couponing, there is a need to make the knowledge about couponing more accessible. In order to educate as many individuals possible, Jessica Hacker has taken the initiative of providing her personal knowledge about couponing and tips on how to maximize savings on her website, living on a coupon.
A website that allows users to obtain online classes and personal demonstrations, Living on a Coupon focuses completely on couponing. Every service offered by Jessica has the sole purpose of spreading information and helping people understand the basics about coupons. Furthermore, apart from providing clients with basic skills, living on a coupon also offers individuals an opportunity to become extreme couponers. Tools such as the budget tracker take couponing a step further and make clients learn professional couponing skills.
About Living on a Coupon
The brainchild of Jessica Hacker, Living on a Coupon allows people to learn couponing skills directly from experienced professionals. For additional information, visit http://www.livingonacouponsecrets.com. More information on how to maximize savings through the use of coupons can be acquired on http://www.livingonacoupon.com.