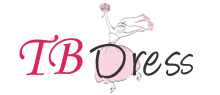 (PRWEB) June 09, 2013
TBdress.com is one of the best wedding jewelry companies. Recently, the company has launched its new collection of earrings, and announced an earring promotion, which will be valid until June 22, 2013.
Many young people want something unique and special to represent their love. To stay up to date with the latest wedding trends, TBdress.com offers special earrings that coordinate with many dress designers.
According to Edmond Liu, a spokesman for the company, TBdress.com's best-selling earrings include graceful circle rhinestone with pearl lady's earrings, fantastic rhinestone lady's earrings, and more.
TBdress.com's elite designers have incorporated 2013's new trends in their designs. All the staff from TBdress.com are well-trained to deal with the possible shopping wave in the next few days.
"We are excited to launch the promotion. Now, all our earrings are available with great discounts. We have a lot of earrings in stock. Each one is fun and fashionable without sacrificing quality," says, Edmond Liu. "Please note that the promotion is valid for two weeks only, ending on June 22, 2013. "
Moreover, TBdress.com is offering many wedding dresses and wedding accessories (wedding gloves, wedding veils, and more) at greatly discounted prices now.
About TBdress.com
TBdress.com offers extensive and stylish collections of wedding dresses and other special-occasion dresses at acceptable low prices, and its products include a wide range of wedding dresses, evening dresses, prom dresses, and more. The company has vowed to provide its trendy wedding dresses without sacrificing the top-quality materials and fast delivery.
More details about corset and lingerie, please visit http://www.tbdress.com