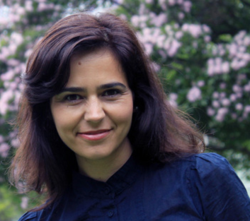 Many clients in my practice just assume that having children is right for them
LOS ANGELES, Calif. (PRWEB) June 10, 2013
"One and Only: The Freedom of Having an Only Child, and the Joy of Being One" by Lauren Sandler is a tool to challenge inner convictions about starting a new family. The book, not exclusively research-based discusses the benefits of being an only child. Without idealizing the only-child or singleton, the author provides a clear picture of the benefits and challenges having an only child can impose.
"This sharing of both sides is so important to helping someone factor in all things during the decision making process," Patricia O'Laughlin comments. "In addition to her honesty about only children, helps break down the idealization connected to siblings, and the belief that more people means happiness, which is not always so."
Psychotherapy practices, whether clinical or private, use case studies as part of the therapy process. Therapists can use findings and peer communication from books such as Lauren Sandler's for Marriage and Family therapy sessions.
"Many clients in my practice just assume that having children is right for them. Many females are given messages growing up that they are supposed to be a mom." Patricia mentions, "Having this conviction can make it hard to access any thought processes outside of that arena."
For a more in-depth review by Los Angeles area psychotherapist Patricia O'Laughlin and comments about the about the ideal American family unit see POP Blog post: Having One Child or None. Lauren Sandler's new book will be available starting Tuesday, June 11th via amazon.com and various local book outlets nationwide.
About Patricia O'Laughlin
Patricia O'Laughlin MFT completed a dual M.A. Degree in Marriage and Family Therapy and Art Therapy from Loyola Marymount University (LMU) in Los Angeles, California. Patricia helps people achieve balance in an often-demanding world.
Patricia is a part-time faculty member at Otis College of Art and Design, teaching art therapy. She is trained by Postpartum Support International (PSI) to treat anxiety and depression during pregnancy. Her passion for both therapy and art has also led to supervise and consult with other therapists on using art as a vehicle-of-change in practice.
Patricia O'Laughlin, licensed therapist and Art Therapist, providing EMDR and therapy to individuals, couples, teens, and adults. Silver Lake/Los Feliz, Los Angeles. therapy(at)patriciaolaughlin(dot)com or (323)761-2221. For more information please visit: http://patriciaolaughlin.com/