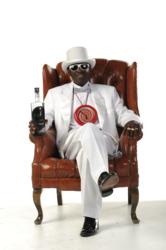 Henderson, Nevada (PRWEB) June 10, 2013
Amerigo Energy, Inc. "The Company" (OTCBB: AGOE), is pleased to announce the retention of Monarch Media as its full service investor relations firm, to provide strategic counsel, direct the company's outreach and investor awareness.
The Company also announced the launch of its new website http://www.AmerigoHoldings.com .
Amerigo Energy, Inc. owns the assets, trademarks, contracts, formulas, licenses, existing inventory and rights to the "Le FLAV(R)" spirits brands. This includes Le FLAV(R) Brooklyn Iced Tea, Chateau Le FLAV(R), Le FLAV(R) Cocktails, Le FLAV(R) Cognacs, Le FLAV(R) Super Premium Vodka & Flavored Vodkas.
"Monarch Media brings a significant level of experience from years of working with a variety of companies in the public marketplace. Their ability to generate increased exposure for Amerigo within the investment community will be an asset as we continue to grow and expand our business," stated Jason Griffith, Chief Executive Officer, Amerigo Energy.
"We are very excited to be working with the Amerigo team and have tremendous confidence in their vision and growth strategy. We look forward to communicating their growth and development initiatives to the investment community. We are also excited to assist the company in servicing their current shareholders and helping them continue to build their shareholder base," stated Vincent Zaldivar, Managing Member, Monarch Media.
About Amerigo Energy, Inc.
Amerigo develops, produces, markets, and distributes alcoholic and non-alcoholic beverages for sale primarily in the continental Unites States with expansion plans to extend internationally. Our strategy is to take advantage of the $18.7 billion dollar distilled spirits marketplace. We plan to accomplish this through our established celebrity brands and the strategic relationships our management team has developed throughout their careers. We distribute our products through established relationships in the spirits, beer, and wine distribution industry. Our management's relationships with manufacturers, distillers, development/research companies, bottling concerns, and certain customers provide the foundation through which we expect to grow our business in the future.
"Safe Harbor" Statement under the Private Securities Litigation Reform Act of 1995 Statements in this press release relating to plans, strategies, economic performance and trends, projections of results of specific activities or investments, and other statements that are not descriptions of historical facts may be forward-looking statements within the meaning of the Private Securities Litigation Reform Act of 1995, Section 27A of the Securities Act of 1933 and Section 21E of the Securities Exchange Act of 1934. Forward- looking information is inherently subject to risks and uncertainties, and actual results could differ materially from those currently anticipated due to a number of factors, which include, but are not limited to, risk factors inherent in doing business. Forward-looking statements may be identified by terms such as "may," "will," "should," "could," "expects," "plans," "intends," "anticipates," "believes," "estimates," "predicts," "forecasts," "potential," or "continue," or similar terms or the negative of these terms. Although we believe that the expectations reflected in the forward-looking statements are reasonable, we cannot guarantee future results, levels of activity, performance or achievements. The company has no obligation to update these forward-looking statements.
For more information please contact:
Monarch Media, LLC
Vincent Zaldivar
702-364-0401 or visit
http://www.amerigoholdings.com