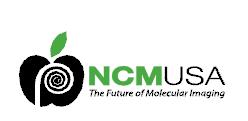 New York, NY (PRWEB) June 10, 2013
NCM USA, the leading edge company that revolutionized the PET radiopharmaceutical manufacturing is now launching the new Radiology Practice Portal. Now, in addition to having 24/7 efficient access to the new and existing PET drugs – radiologists, referring physicians, and office staff will be able to optimize the PET/CT workflow through powerful desktop and mobile accessibility.
"We are proud to offer yet another major innovation in the PET world. NCM USA has revolutionized the PET manufacturing – transitioning it from archaic single drug manufacturing model to a fully automated, FDA compliant, multi drug manufacturing model," said Anwer Rizvi, President of NCM. "We know that referring physicians and patients are benefiting from our fast and efficient service levels – and now we are enabling them to access their scans in real time from PET imaging providers. As soon as a PET scan is read, our technology can communicate with physicians globally in real time. Once again, we have elevated the status of PET/CT imaging."
Radiologists may now utilize the MIM imaging platform to quickly access and review studies for faster turnaround to referring physicians. Referring physicians now have the flexibility to retrieve images from a desktop workstation or Mobile MIM™, a diagnostic imaging app for iPhone® and iPad®. Office staff can optimize patient workflow with readily available online checkers to verify insurance eligibility and medical necessity, all through a single portal.
The Radiology Practice Portal powered by MIM will provide unparalleled functionality for PET/CT study interpretation, facilitating transmission and peer reviews with a zero download HTML5 web interface, MIMviewer® cross platform viewing solution, and Mobile MIM. MIMcloud provides secure storage and access for PET/CT scans, reports, and peer review results. Imaging center staff will be able to get required authorization codes from payers and seamlessly transmit them electronically to the imaging center location, thus significantly reducing paper and fax dependency.
About NCM USA
NCM is a privately held manufacturer of Positron Emission Tomography (PET) radiopharmaceuticals. Its headquarters are located in Manhattan, New York, and its NYC manufacturing location is in the Bronx. Growing demand for PET Imaging for treatment of cancer, brain disorders and heart disease will require additional PET radiopharmaceutical manufacturing capacity in US. NCM is the future of PET Radiopharmaceutical manufacturing. NCM is elevating the status of PET Drug manufacturing to the level that the Pharma industry has enjoyed for many years.
For more information about NCM USA visit our website: http://www.ncm-usa.com or call (718) 362-8028
About MIM Software Inc.
MIM Software Inc. provides practical imaging solutions in the fields of radiation oncology, radiology, nuclear medicine, neuroimaging, and cardiac imaging. MIM offers solutions for PC and Mac® workstations, as well as mobile iOS and cloud-based platforms. MIM is a privately held company that sells its products globally to imaging centers, hospitals, specialty clinics, research organizations, and pharmaceutical companies.
For more information, please visit http://www.mimsoftware.com
Contacts:
NCM-USA
Ali Abbasi
Vice President of Business Development
Tel: +1 917-902-9672
E-mail: ali.abbasi(at)ncm-usa(dot)com
MIM Software Inc.
Allison Mitchell
Clinical Marketing
MIM Software Inc.
Tel: +1 866 421 2536
E-mail: amitchell(at)mimsoftware(dot)com