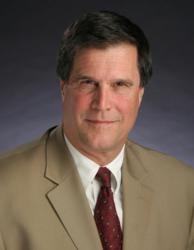 Hawaiian Timeshare transfer due to divorce and dissolution of marriage
Irvine, CA (PRWEB) June 29, 2013
Marital settlement agreements for dissolution of marriage and divorce divide timeshares of the marriage between the spouses. But the change of ownership of a Hawaiian timeshare is not complete until the State of Hawaii's database and the resort management's accounting records are updated.
The website, http://www.DeedAndRecord.com updates Hawaii's database by quit claim deed. Hawaii maintains a statewide database of who owns each timeshare in Hawaii. This database is final and conclusive. The database is maintained by the Bureau of Conveyances. The Bureau of Conveyances will only update its records upon receipt of a "deed."
A deed is, at a minimum, a 8 ½ inch by 11 inch paper in a format defined by the laws of Hawaii. The deed is signed by the non-owning spouse. His or her signature must be notarized and the notary must be either on the deed or attached to the deed.
The deed must also include the "interval control number" and "legal description." The legal description for timeshares in Hawaii is most often several pages in length and uniquely identifies the timeshare.
There are two types of deeds, warranty deeds and quit claim deeds. Warranty deeds promise good title and the absence of debt and liens. Quit claim deeds convey property "as is." Because the spouses in the divorce have established the condition and value of the timeshare in the divorce process, the best deed is the quit claim deed. The conveying spouse is basically saying: "here is the timeshare as it is, in whatever condition it is in as we agreed in the divorce settlement."
The deed must be recorded with the Bureau of Conveyances. With the deed "Form P64B -- Exemption from Conveyance Tax" must be submitted. The Bureau records the deed and assigns a unique number and date of recording. A copy of the recorded deed is submitted to the resort management for them to update their records. The resort management may have its own forms to be completed and may charge a fee for updating their files and accounting records.
Until ownership of the Hawaiian timeshare is changed both spouses are responsible for the maintenance fees. The owning spouse cannot sell or transfer ownership. On the death of the owning spouse the other spouse will inherit the Hawaiian timeshare. To make the divorce final and complete, the quit claim deed must be prepared and recorded with the Bureau of Conveyances.
An online service, Deed And Record at http://www.DeedAndRecord.com prepares quit claim deeds for transfer of ownership due to dissolution of marriage and divorce. This service includes recording the deed with the Bureau of Conveyance and proof of recording.
DeedAndRecord.com is owned by Mark W. Bidwell, a licensed California Attorney. The office address is 18831 Von Karman Avenue, Suite 270, Irvine, California. Mark can be contacted 949-474-0961 or by email at Mark(at)DeedAndRecord(dot)com.