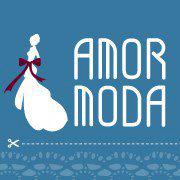 (PRWEB) June 09, 2013
AmorModa.com is a professional supplier of high quality cheap wedding dresses. Recently, the company has launched its new collection of body-hugging bias cut wedding dresses, and announced great discounts on these new items.
The body-hugging bias cut dress is a brand new concept, especially for a wedding dress. But AmorModa.com hopes to use this newness to help brides to grab the spotlight in few seconds. According to Eason Chen, CEO of AmorModa.com, the special offer is targeted to cater to the different needs of a wide variety of clients worldwide.
"The competition in the wedding dress industry is extremely strong now, and we want to explore our market share through something special," says, Eason Chen. "Today's customers are very smart. Our new wedding dresses look dynamic when paired with other accessories. So, we have confidence in our new designs."
AmorModa.com is also providing great discounts on its other products, including wedding dresses, evening dresses, bridesmaid dresses, and more. The company assures people that customer information such as email or address is strictly confidential at AmorModa.com and will not be used or given to any 3rd party.
About AmorModa.com
Founded in 2008, AmorModa.com is a leading online store that offers wedding dresses, bridesmaid dresses, prom dresses and other special-occasion dresses. The store has a group of designers who create elegant designs for customers all over the world. Moreover, all dresses from AmorModa.com are available free shipping.
For more information, please visit: http://www.amormoda.com/