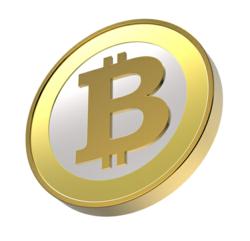 orexMinute's Bitcoins news widget is a customizable tool used by Forex brokers to provide their trader partners the latest news about the global digital currency - Bitcoins
London, UK (PRWEB) June 10, 2013
ForexMinute, a renowned Forex news portal, now introduces a special Bitcoins News Widget for brokers. Users can now follow the latest Bitcoins news and updates to make profitable decisions as Bitcoins trading is full of uncertainties.
ForexMinute's Bitcoins news widget is a customizable tool used by Forex brokers to provide their trader partners the latest news about the global digital currency - Bitcoins. This widget offers updated news about the latest happenings in the Bitcoins market, such as the current Bitcoins exchange rates, charts, fundamental trends, etc. Nonetheless, as Bitcoins news feeds are customizable, these can be tweaked as per the requirements.
A representative while discussing the importance of Bitcoin news stated, "To ensure you profitable bitcoin trading, we provide you with minute-to-minute bitcoin news, articles, live feeds, charts, moving averages, etc. amongst others. This surely helps you understand the trends of the market effectively. It also helps you make worthwhile decisions trading Bitcoins and earn higher ROI. "
Subscribing to this widget is hassle-free, as the widget can be added to your existing website or bitcoin traders/brokers blogs easily. It's an attractive tool which offers adjustable width and height options and fits right into one's blog or website. Nevertheless, it is very appealing and adds value to financial websites and blogs.
Apart from a unique Bitcoin News Widget, ForexMinute also provides users with a range of other tools, including profit and loss calculator, pivot point calculator, exchange rates tool, RSS feeder, Fibonacci calculator tool, ForexMinute's News and Blog Widgets to name a few.
About ForexMinute:
ForexMinute is the world's leading Forex news website, providing investors all the required tools to become a top class Forex trader. The ForexMinute.com team offers global investors an array of resources, including financial news by the minute, fundamental analysis, technical analysis, Forex tools and much more. The aim of ForexMinute is to provide investors the leading Forex education tools, so they can visit their leading Forex portal whenever it suits them.
For more information, visit http://www.forexminute.com or call +1 800 758 5780.
You can have the ForexMinute newsletter delivered to you each trading day. Simply sign up today. You will be kept up to date on the latest market action. It's free and simple - http://www.forexminute.com/newsletter.