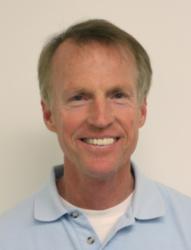 "We are truly impressed by what these companies and individuals are achieving in the field and the market transformation they are helping to accomplish." - Home Innovation Labs president & CEO Michael Luzier
Greensboro, NC (PRWEB) June 11, 2013
Steven Armstrong has been named by Home Innovation Research Labs as a 2012-2013 Green Partner of Excellence for his outstanding contributions to advancing green building. Armstrong was recognized for his commitment to voluntary, market-driven, third-party certification of high-performance homes through the National Green Building Standard.
Mr. Armstrong is one of only ten Accredited Green Verifiers recognized by Home Innovation Labs this year. "We were compelled to recognize the significant commitment to innovation and leadership in the residential construction industry," said Michael Luzier, Home Innovation Labs president and CEO. "We are truly impressed by what these companies and individuals are achieving in the field and the market transformation they are helping to accomplish", said Luzier.
Home Innovation Research Labs, located in Upper Marlboro, MD, is a full-service research, testing, and consulting firm determined to improve the quality, durability, affordability, and environmental performance of single- and multifamily homes and home building products. Founded in 1964 as a subsidiary of the National Association of Home Builders (NAHB), Home Innovation Labs has helped introduce some of the most groundbreaking innovations in residential construction through an interdisciplinary research approach.
Steven Armstrong has assessed thousands of properties for energy efficiency and successful implementation of green building features. He is highly respected for his ability to diagnose energy inefficiencies and develop plans to make buildings perform better while using fewer resources.
In addition to providing green build verification services for Home Innovation Research Labs, ESG Energy certifies buildings for the EPA's ENERGY STAR Homes and WaterSense programs. The firm also delivers UtiliStream, a powerful utility management service for larger organizations and has developed an innovative Carbon Footprint Certification Program that follows the principles outlined in the GHG Protocol Corporate Accounting and Reporting Standard.
To learn more about ESG Energy or the Home Innovation certification program, visit http://www.esg-energy.com or http://www.HomeInnovation.com/Green