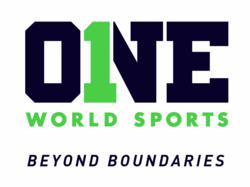 "The New York Cosmos prepare to kick off a new season in a new century," said Joel Feld, senior vice president production and executive producer at ONE World Sports.
New York, NY (PRWEB) June 11, 2013
ONE World Sports, the national sports network with world-class events from around the globe, will carry all seven home games of the New York Cosmos in high definition during the iconic soccer team's high-profile return to the North American Soccer League.
The global sports network's debut U.S. programming kicks off Aug. 3. That's when the Cosmos will host the Fort Lauderdale Strikers in James M. Shuart Stadium at Hofstra University. The game will mark the start of the first season in the NASL this century for a team launched in 1971 as a founding franchise of the original NASL.
Some of the most colorful soccer players of all time filled the team's roster during its early years, including Pelé, Franz Beckenbauer, Carlos Alberto and Giorgio Chinaglia. The Cosmos now return to inspire, develop and field new world-class players of the beautiful game.
"We are thrilled to be bringing the historic New York Cosmos franchise to viewers of ONE World Sports," said Alexander "Sandy" Brown, president and CEO of ONE World Sports. "Our goal is to provide viewers a very unique perspective into the action on the pitch with an enhanced state of the art production."
Also today, ONE World Sports announced the creation of a new series, Cosmos Classics. The first five episodes of Cosmos Classics will be broadcast on consecutive Saturdays in July, starting July 6, leading up to the season opener. Cosmos Classics revisits the halcyon days of the original Cosmos, setting the stage for its 21st century reentry into the NASL. The series will be produced in partnership with production company Flagstaff Films, winner of multiple Peabody Awards and Emmy Awards.
Cosmos Classics will tap into the rich archives of the Cosmos legendary competitions and showcase some of the greatest moments in American soccer. Shep Messing, star goalkeeper with the Cosmos for seven NASL seasons in the 1970s, will host the series and provide personal insights and a behind-the-scene perspective on these memorable games.
"Shep is uniquely suited to offer his historical perspective to these classic games, as the Cosmos prepare to kick off a new season in a new century," said Joel Feld, senior vice president production and executive producer at ONE World Sports.
The on-air team for Cosmos telecasts will be headed by well-known soccer commentator JP Dellacamera and former Cosmos' goalkeeper, Shep Messing. Dellacamera, a 30-year veteran sportscaster, has called soccer matches on ESPN, NBC and Fox. Additional talent announcements for the telecasts will be made soon.
"We are delighted to have secured JP and Shep lead our on-air broadcast team," Feld said. "Only an on-air team of their caliber could do justice to a franchise with such a storied and world-class legacy as the New York Cosmos."
About ONE World Sports
ONE World Sports is an English-language global sports network delivering exclusive, live world-class competitions from around the globe. ONE World Sports fulfills fans' passion for premier match-ups of their favorite sports with more than 2,400 hours of unduplicated sports programming annually. Programming includes live and same day action of league, championship and qualification competitions in soccer, basketball, baseball, golf, table tennis, badminton and more. The network is available on DISH, Cablevision's Optimum TV and Mediacom.
ONE World Sports is headquartered in New York City. Its corporate parent, ONE Media Corp., also owns and operates: ONE CONNXT, a global HD/SD broadcast video transport services provider; America ONE Television, a general entertainment and sports broadcast network; and America ONE Sports, a leading provider of live broadband sports.
# # #
For more information, contact:
Carl DiOrio
Bob Gold & Associates
p. 310-320-2010
carl(at)bobgoldpr(dot)com