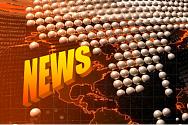 UB Solution is equipped with specialized knowledge of the marketplace. By examining every aspect of our client's business UB Solution is able to engineer affordable financing quickly and efficiently.
New York, NY (PRWEB) June 10, 2013
Mezzanine Capital generally refers to a layer of financing between a company's senior debt and equity. It is usually structured as a hybrid of debt and equity financing. Mezzanine Capital is used by the cash flow positive companies to finance acquisitions, recapitalizations, management and leveraged buyouts, and internal growth through the expansion projects.
Mezzanine Financing is basically a debt capital, which is usually subordinated to the senior debt, but gives a funding source the rights to convert to an ownership or equity interest in the company, if the loan is not paid back in time.
Mezzanine Financing typically is aggressively priced, with a prospective rate of return in the 20-30% range, but gets funded relatively quickly, requires lower amount of due diligence from the funding source and little or no collateral from the company. In addition, Mezzanine Financing is treated like an equity on a company's balance sheet and does not restrain the company from getting any additional debt.
In order to qualify for Mezzanine Financing, a company should demonstrate the following:
A. Solid track record and reputation in the industry
B. History of profitability
C. Feasible expansion plan for the business
Mezzanine Financing fulfills the gap between senior debt and equity and can be utilized for the following reasons:
1. Lenders placed a ceilings on the amount of total debt a company can obtain.
2. Balance Sheet contains significant amount of intangible assets.
3. Current discounted company's assets valuation (inventories, accounts receivable, etc.) are not sufficient
Real Estate
In Real Estate, mezzanine loans are often used by developers to secure supplementary financing for development projects and are often collateralized by the stock of the development company rather than the developed property itself. This structure allows the lender to engage in a more rapid seizure of underlying collateral in the event of default.
Mezzanine Investment will consist of the following steps:

Sourcing/preliminary underwriting of the transaction
Mezzanine Investor determines that the deal fits its criteria: transaction size, industry, growth and earnings potential, sufficient management team, etc. The next step is to make sure that the company has the potential to increase in value and provide requires return on investment.
Due diligence/ Underwriting/ Ensuring the success for the expected time horizon
Perform due diligence and make sure that everything in the business plan proves to be in place.
Complete financial modeling, stress testing and operating plan.
Have a potential exit strategy in place (for example IPO in five years.)
Before requesting private Mezzanine Financing, please make sure that the following is in place:
1. Determine how much money you need and have exact break down for the future use of funds.
2. Make sure that management team has sufficient experience in this particular industry and impressive resumes. For example: A management team with experience in the entertainment industry will not be approved for the renewable energy project financing.
3. Have professionally written business plan with cash flow projections, complete marketing plan, IRR, debt coverage, etc.
4. Be organized and cooperative with the potential investor. Organize on line data room and put all required info there. Provide any additional information upon request on the timely manner.
5. Disclose all the information necessary. Discovery of any undisclosed information will have negative effect on the funding approval.
Liquidity can be obtained from Equity Investors, but equity is the most expensive source of capital and it dilutes existing shareholders positions. Therefore, as an attractive alternative, Mezzanine Financing in conjunction with senior debt can be structured, so it will reduce the amount of Equity Financing required.
Comparing to the equity, Mezzanine Financing allows companies to obtain much needed capital, reduce its cost of capital, and boost its return on Equity as well as absolute profits.
Although it makes up a portion of a company's total available capital, Mezzanine Financing is critical to growing companies and in succession planning in the years to come.
UB Solution is equipped with specialized knowledge of the marketplace. By examining every aspect of our client's business UB Solution is able to engineer affordable financing quickly and efficiently.
Feel free to contact Universal Business Structured Solution for more information regarding our services or for an initial consultation and evaluation:
Yury Iofe, Managing Partner, MBA
Universal Business Structured Solution
yiofe(at)ubssolution(dot)com
http://www.ubssolution.com
More educational resources:
http://ubssolution.com/education.htm