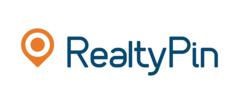 Seeing rates climb half a percent in the past six months really surprised us
Los Angeles (PRWEB) June 10, 2013
Realtypin.com – a website that digs deeper into the latest real estate news and developments – has been keeping a close eye on mortgage rates. Now that the average 30-year fixed rate mortgage is sitting at a rate of 3.81% -- the highest it has been since May 2012 – the Realtypin.com is busy analyzing what the growth means for the nation's housing market.
"We've always said that mortgage rates are like the 'temperature' of the economy," says James Paffrath, the co-owner of Realtypin.com. "The higher rates go, the more people are out there spending money – so they don't need as much of an incentive to go out and make large purchases. That's obviously good news overall. Now, we're trying to determine how this gain is going to affect home buying and selling specifically."
Mortgage rates have surged over the past few months. On November 21, 2012, they hit an all-time low, when the average rate for a 30-year fixed rate mortgage was 3.31%, according to Freddie Mac.
"Seeing rates climb half a percent in the past six months really surprised us," says Paffrath. "We knew the economy was beginning to right itself, but this is a huge, fast increase."
The Realtypin.com team says that huge increase could lead to even bigger gains in the housing market. They believe that many buyers will spring into action sooner rather than later, because they don't want to risk getting stuck with a significantly higher mortgage rate.
"Buyer demand has been very strong for months, and now we think it could get even stronger," says Paffrath.
If that happens, the Realtypin.com team says that selling prices would climb even higher, and bidding wars could become even more common.
"This rate rise is a wake-up call for potential buyers," explains Paffrath. "It's a reminder that those great bargains aren't going to be around forever. We think that's going to cause much more urgency in the market."
For more real estate news and analysis, log onto http://realtypin.com.