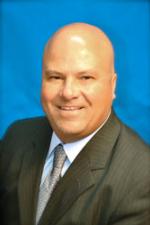 Dallas, Texas (PRWEB) June 10, 2013
Whitlock, a global AV solutions provider, announces that Jason Carr will now oversee an expanded South Central Region, which includes all of Texas, Oklahoma, Louisiana and Arkansas. Whitlock's three major hubs in this region are Dallas Fort-Worth, Houston and Austin / San Antonio, where the company has 175 employees and more than $80 million in projected revenues for 2013.
This organizational change represents Whitlock's evolving leadership model, which allows for more consistent and coordinated support to its customers. Whitlock's Regional Operations Managers, Gary Grillo in Dallas Fort-Worth and Brian Dearsman in Houston, will report separately and directly to Jason and aggressive investments in resources and facilities are planned for the remainder of 2013.
Jason joined Whitlock in January of 2011 and has been serving as the Regional Director for its South Central Region for the past 2-½ years. This recent promotion and expansion of coverage comes as a result of significant growth and investment in and around Texas, where Whitlock hosts its AV/NOC for providing Managed and Cloud AV services to customers across the U.S. as well as internationally.
"Jason's leadership and the performance of his sales and delivery operations have been at the very top of Whitlock and the industry. His success here has enabled us to scale to the next level," explains Roger Patrick, Whitlock's COO based in Dallas. "Under Jason's expanded leadership, we expect Whitlock's presence to continue to become even more impactful. The opportunity that exists in the Texas marketplace between a booming oil and gas market, corporate markets rebounding, and the State's commitment to be business friendly makes today a great time for Whitlock to double down with a proven leader."
"I am excited about my new role, and I am confident our customers will enjoy the impact of our unified efforts in the region." states Jason, a twenty-year veteran of the audiovisual and unified communications markets. "At the end of the day, we will have a more consistent vision and delivery within the region, which helps us stay innovative, responsive and agile."
In his new position, Jason will handle day-to-day management of the expanded region, along with providing oversight of strategy, operations and growth planning tactics in support of the company's overarching vision.
Whitlock is actively seeking a new leader in the Northern California area, previously managed from Texas, to facilitate growth in another market that represents tremendous future opportunity.
About Whitlock
Whitlock is a Global AV Solutions Provider, specializing in collaborative technology design, integration and managed services. The company helps clients implement interactive environments, including telepresence/videoconferencing rooms, digital signage networks, collaborative classrooms, visualization rooms, and control rooms/network operations centers. Whitlock also offers expansive AV managed services, including AVNOC and remote support, field services, on-site managed services, videoconferencing warranty/maintenance and virtual and hosted video services. The company currently has 20 U.S. locations, plus a worldwide delivery partner network through the Global Presence Alliance. Learn more about us at http://www.whitlock.com, or get engaged with us on Linked In, Twitter, Facebook or YouTube.