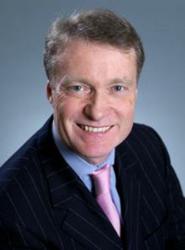 Banks have had to change their models following the Global credit crisis. No longer can funding and capital be considered 'plentiful commodities' that they appeared to be and lending strategies have to be repositioned intelligently.
Atlanta, Georgia (PRWEB) June 10, 2013
Bank Solutions Group, LLC (BSG) announced today that Tony Ward has joined the consulting firm as a partner based in the U.K.
"Tony brings to our firm immense financial services industry experience as a CEO and consultant," says BSG's Senior Managing Partner Les Riedl. "He is recognized as an industry leader and innovator, with extensive treasury, funding, risk management and regulatory expertise. We are very pleased to have him join our consulting team and look forward to leveraging his expertise to help clients across North and South America as well as Europe."
"It's a challenging time for the financial services sector," said Ward. "Bank Solutions Group has brought together the global experience and technical ability to help firms navigate through this to ensure innovation, success and optimizing shareholder value. So I'm excited to be joining that team."
Ward is U.K. based and has been in banking and finance for more than 35 years, the last 16 at the CEO level. In the 1980s he was responsible for establishing one of the UK's first securitization funded mortgage lenders. More recently, he established a start-up lender for WestLB. Ward is a frequent conference speaker and adviser on retail banking, business strategy, residential mortgages, treasury, funding, risk management and regulatory matters. Since the credit crisis, Tony has become a 'go to' person to explain and interpret the implications of these market and regulatory changes for funding, risk management and business strategy.
About Bank Solutions Group, LLC
Bank Solutions Group, LLC is a management consulting firm that helps banks, credit unions and other financial services client-partners in meeting complex business challenges to achieve higher performance and gain competitive advantage. BSG is headquartered in Atlanta with representatives in 8 U.S. cities and has a global presence with teams based in eleven countries in North America, South America, Europe and Asia Pacific.