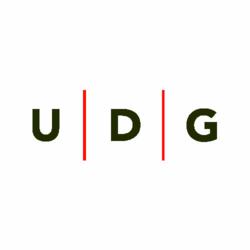 Atlanta, GA (PRWEB) June 12, 2013
Nationally-recognized Native American designer Ken Rhyne, a Principal with Urban Design Group (UDG), is speaking about diversity as a panelist at the 2013 American Institute of Architects (AIA) national convention being held June 20-22 in Denver, CO. The session is titled, "The Intersect of Architecture and Social Justice." Other panel members include: Harvey Gantt, FAIA, and Charmalee Gunaratne, Assoc. AIA. The esteemed panel of award-winning architects, designers and community change agents will answer questions about how they use architecture and the design process to promote and lead change.
The panel discussion is part of a celebratory event called, "Honoring Multicultural Fellows and Diversity Award Honorees: Diversity Council Closing Reception and After-Party" being held on Saturday, June 22 from 5:00-11:00 PM. Sponsored by the AIA Diversity Council, the fun-filled evening is designed to celebrate diversity in architecture in all of its forms—people, culture, practice, and more.
The night of celebration also includes an awards ceremony to recognize multicultural members recently inducted into the AIA College of Fellows as well as the 2013 Whitney M. Young Jr. Award recipient Harvey Gantt, FAIA, and 2013 AIA Diversity Recognition Program recipients AIA Buffalo/WNY Architecture + Education Program and NOMA Louisiana Project Pipeline. The event will conclude with dancing and a DJ-led after-party.
About Ken Rhyne, Allied AIA, AICAE, Principal, UDG:
Rhyne, a Principal with UDG, is a noted interior designer and pivotal part of the firm's leadership team. Rhyne, Allied AIA, is a member of the American Indian Council of Architects and Engineers (AICAE). He has over 35 years of experience in conceptual architectural and interior design projects, including sustainable design, green architecture and the respectful infusion of Native American culture into his work.
His national portfolio includes the Museum of the Seven Feathers in South Carolina, Weedon Island Preserve Educational Center in Florida, Red Hawk Casino in California and the award-winning Cultural Resources Center for the Smithsonian Institution's National Museum of the American Indian and the Kampen Eagle Wing Center in Indiana.
Rhyne is also a talented blues singer and harmonica player and is regarded by many as one of the most accomplished blues rock/southern rock artists of our time. The Ken Rhyne Band was a Nammy (Native American Music Awards) nominee for Best Blues Album of the Year. Rhyne is also a member of the Pfeiffer University Baseball Hall of Fame and was a minor league player for the Washington Senators and Texas Rangers.
Through his design, music and civic involvement, Rhyne has served as an advocate for Native American issues throughout his life. He is a Tuscarora Indian and a nationally-recognized designer with a talent for respectfully incorporating tribal culture into museums, cultural centers and other types of facilities.
About UDG:
Founded in 1975, UDG offers architectural, interior design, master planning, product design, and purchasing and logistics services to its worldwide clientele from offices in Atlanta, GA, and Dallas, TX. A market leader in the application and advancement of Building Information Modeling (BIM) technology and Integrated Project Delivery (IPD), UDG's personnel work on a wide range of projects from hospitality, resort, and gaming projects to corporate office, university facilities, and urban mixed-use developments.
In the firm's 38-year history, UDG has completed more than $6 Billion in projects worldwide. The firm has received more than 80 design excellence awards and honors and 15 design competition awards, and has been featured in hundreds of magazine articles, newspaper pieces and design resource books. For more information, please visit http://www.urbandesigngroup.com.