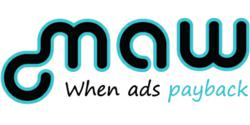 Gen Yers are relying more and more on mobile browsers—proactive businesses should take advantage and supply appealing mobile advertisements and cause interaction
Tampa Bay, FL (PRWEB) June 10, 2013
At 80 million strong, the Generation Y population (Americans between the ages of 18 and 35) has significant influence over the viability of businesses. Recent studies show that while Gen Yers are frequent shoppers, they are often easily bored and are constantly looking for the next hot thing. For business owners, this means that the quest to remain fresh is never-ending. Mobile advertising application MobAdWin(Mobile Advertising Win-Win) says that businesses should heed the digital purchasing power of Gen Y consumers and take advantage of the surge in smartphone usage to engage them easily.
Mobile advertising has surged recently and has proven to be an effective means of attracting consumers in today's mobile arena. Mobile advertising boasted doubled revenue of $3.4 billion in 2012, in part because of the increased smartphone usage today (1). Despite the fact that many Gen Yers still do most of their purchasing in store, they also use the Internet regularly to research and compare product prices, envision how clothing or accessories might look on them, or respond to flash sales or coupon offers, as well as to purchase items (2).
Alex Dammous, MAW co-founder, says the key to attracting and retaining Gen Y shoppers is to provide engaging advertisements that demand their attention. There have been characterizations of Gen Yers as having a "sense of entitlement." MAW says that this could translate over to wanting to be indulged, catered to and entertained. MAW offers a simple solution: enticing advertisements that pay Gen Yers to rate their ads, give feedback and only receive the ads they asked for. Dammous believes that this form of mobile advertising is the best way to connect with the Gen Yers and get them to engage consistently with a brand.
"Gen Yers are easily bored, and the key to keeping their attention is by engaging them," said Dammous. "With targeted advertising efforts that allow them to be a part of the advertisement and mold the message, they are more likely to watch, listen and respond to the ads they see. This breeds loyalty. With the increase in smartphone usage among shoppers—specifically Gen Yers—retailers would do well to recognize the opportunity and take advantage."
MAW sets itself apart from other Internet marketing companies because its users only see ads for products and services of their choosing. MAW utilizes a twofold strategy:

Consumers, such as Gen Yers, download the free app and answer questions to create a profile. Once the profile is created, users begin to receive ads from businesses based on the users' answers to the profile questions. MAW then pays users to rate and review the ads that they watch.
For businesses wanting to capitalize on smartphone shoppers such as Gen Yers, MAW only charges for the number of ads that were viewed and rated by consumers. Business owners select their target audience by demographic, geographic, interests and other factors. The business owner then decides on a budget, which is generally $1 per person reached.
Unlike other companies, MAW does not take a cut on the promos/coupons/goodies offered by the businesses that choose to advertise through the MAW app. There is no screening of Internet traffic and no installation of cookies, nor are there any other means to build leads. Consumers participate voluntarily and remain in complete control over their information, while guaranteed that their contact information remains completely private. On the business owners' side, the smartphone users are simply anonymous users with parameters.
Tampa Bay initiated as MAW's proof-of-concept region, and MAW is now expanding into Chicago, Washington, DC, and Puerto Rico.
MAW caters to both subscribers and advertisers, and is being offered to both iOS and Android users. MAW is the new efficient and respectful way to advertise—where both consumers and advertisers benefit equally.
"Mobile advertising is necessary to reach the masses today," commented Dammous. "Gen Yers are relying more and more on mobile browsers—proactive businesses should take advantage and supply appealing mobile advertisements and cause interaction."
For more information as a consumer or a business, visit http://www.mobadwin.com.
About MobAdWin:
MobAdWin (MAW) was established by Alexandre Dammous (a licensed attorney in the European Union, certified mediator in the US, and International Law consultant, who completed a Masters in International Law from Stetson and his JD from Université de Liège) and Renaud Migeot (a former senior executive banker with a specialization in securities). Together, these two experienced businessman realized that advertising wasn't working the way they knew it could be. MobAdWin is the first and only Win-Win marketing platform, and is innovative in the mobile marketing world. The users and advertisers interact, with almost all costs shared with the customers. The users earn cash and perks (discounts, special offers, gifts) and decide when and how they receive the ads via smartphone. The advertisers truly interact with the customer base. Currently, MAW is available as a free download on both iOS and Android.
1. Ortutay, Barbara. "Internet, Mobile Advertising Revenues Established Records in 2012." MercuryNews.com. Mercury News, 16 Apr. 2013. Web. 21 Apr. 2013.
2."Five Ways to Attract Gen Y Shoppers." Techjournal.org. TechJournal, 17 May 2013. Web. 28 May 2013. techjournal.org/2013/05/five-ways-to-attract-gen-y-shoppers/?utm_source=contactology.