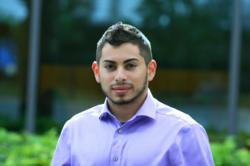 Hollywood, CA (PRWEB) June 09, 2013
Internet Entrepreneur Trent Silver's crowdfunding campaign to raise funds for a diamond-encrusted high chair for the Kim Kardashian/Kanye West baby was featured on The Fashion Bomb, the Internet's leading urban fashion blog with more than 2.4 monthly visitors. The article notes that Silver's ClickStartMe project has already raised more than $2,000 of the $15,001 it will take to purchase the bedazzled piece.
"It is exciting to have a well-respected urban fashion source talking about my crowdfunding project," Silver said. "The exposure from The Fashion Bomb has already helped push us towards the goal of raising enough funds to not only present the baby gift, but also to donate a significant amount to the children's hospital charity that Kim and Kanye selected."
The article notes that everyone who contributes to Silver's crowdfunding project will get their name on a big card to be delivered along with the high chair and that five donors will get to accompany Silver to deliver the gift. As The Fashion Bomb further notes, every dollar over $15,001 will be donated to charity, namely to the Ann & Robert H. Lurie Children's Hospital for use in their Neonatal Intensive Care Unit. And, If Silver doesn't reach his goal, all funds will still go to said charity.
To contribute to the ClickStartMe project, go to http://tinycs.me/8w
About The Fashion Bomb
Created in August 2006 by journalist Claire Sulmers, The Fashion Bomb provides daily doses of chic to savvy stylistas. Recognizing there were few print and online sources for urban fashion, Claire took her interests in style and writing to create the number one online destination for sassy global chic seekers with a penchant for all things fabulous. With 2.4 million monthly visitors, The Fashion Bomb made Ebony Magazine's 2011 Power 100 List, while Claire was named Black Blogger of the Month by Black Enterprise, and was dubbed Blogger of the Moment by Teen Vogue. Well respected in the industry, The Fashion Bomb has been referenced in New York Magazine, featured in Glamour, and quoted in Time. Claire is a regular contributor to Essence.com and Vogue.it
About Trent Silver
Trent Silver is the world's first and only Robin Hood of Hollywood™ famous for generating international press surrounding his offers to A-List celebrities in order to raise money for charity and to raise marketing awareness for himself, his clients and his products. Most know Trent from his highly-publicized offers to help Lindsay Lohan with her financial problems and Charlie Sheen with his drug addiction. As a modern-day Robin Hood, Trent borrows publicity from celebrities, allow clients to make a profit, and gives to the people who really need the money through charities. Trent Silver is available for media appearances, interviews and speaking engagements.