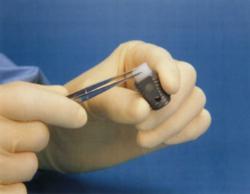 Medtronic's paid over $200 million in consulting fees, royalties and other payments directly to the doctors that were involved in the research.
Miami, FL (PRWEB) June 11, 2013
Miami attorney Spencer Aronfeld believes that InFuse (a man made version of human protein to stimulate bone growth) which was originally approved by the FDA to treat degenerative disc disease in the lower spine as well as for oral and dental procedures should be recalled in light of the results from a U.S. Justice Department formal investigation against Medtronic for illegally recommending that physicians use InFuse for "off-label" surgeries.
The Justice Department's investigation led to a 16 month inquiry by the Senate Finance Committee led by Max Baucus (D-Mont) and Chuck Grassely (R-Iowa) (read a complete article on Bloomberg published October 25, 2012 http://www.bloomberg.com/news/2012-10-25/medtronic-manipulated-bone-product-data-senators-say.html). As a result of the Senate's investigation, the committee found Medtronic had improperly collaborated with the physician consultations that performed InFuse procedures by rewriting the results of the testing in such a manner that inaccurately reflected the risks of InFuse.
A full June 21, 2011 Senate report can be found here: http://www.finance.senate.gov/imo/media/doc/Medtronic_Report1.pdf
The Senate inquiry revealed that Medtronic paid over $200 million in consulting fees, royalties and other payments directly to the doctors that were involved in the research. The Senate relied in large part on a recent issue of The Spine Journal (the preeminent medical peer reviewed publication in the field of orthopedic spine surgery) and evidence in spinal care articles regarding treatment related to the spine which was performed by doctors funded by Medtronic. These doctors failed to accurately report the findings of the research and failed to reveal that one of the primary risks of InFuse was male sterility particularly when the product is used "off-label." A New York Times article published May 25, 2011 outlines the male sterility issues found with InFuse: nytimes.com/2011/05/25/business/25spine.html?_r=0.
During its inquiry, the Senate reviewed Medtronic's internal documentation and found Medtronic had claimed that InFuse was a superior alternative to traditional bone grafting surgeries because it was less painful and eliminated the need for a second surgical site. These findings are outlined in the June 21, 2011 Senate report linked above.
Medtronic responded October 24, 2012 to the Senate's financing committee and sent $2.5 million to Yale Medical School's Open Data Access Project (YODA) to conduct an "independent" study on the efficacy of InFuse and to fact check research led by Dr. Harlan Krumholtz who is a cardiologist (and professor of investigative health and public health), but not an orthopedic surgeon. An August 3, 2011 article on Spine.org discusses the Medtronic/Yale research project in detail. Details on the YODA project found here.
The results of the investigation were promised to be released in February 2013. Now, according to a recent update of YODA's website, the results of Dr. Krumholtz's long awaited investigation is due sometime this month.
Details from Yale's website: medicine.yale.edu/core/projects/yodap/medtronic_data/medtronic_data.aspx
Details on a previous legal settlement in 2012 with Medtronic shareholders can be found here: reuters.com/article/2012/03/30/us-medtronic-settlement-idUSBRE82T1A920120330.
Aronfeld Trial Lawyers is currently investigating claims on behalf of people who have been injured after receiving InFuse in off-label surgeries.