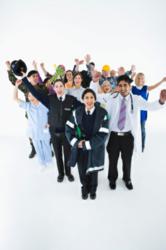 Northbrook, IL (PRWEB) June 10, 2013
Spectrum Training Services, Inc 's (http://www.illinoisoshatraining.com) workplace OSHA safety fair will present the Updated Safety Requirements in the workplace and educational resources available to organizations to maintain a safer work environment and meet OSHA Compliance Standards.
No matter what job you have, everyone must abide by Federal OSHA safety regulations.
At the annual workplace Safety Fair, everyone will find the products & information necessary to help keep their company & employees safe.
Students attend for free with valid school ID.
WHAT: Spectrum training services Annual OSHA Safety Fair in Northbrook, Illinois.
WHEN: Tuesday, June 18, 2013, from 9 a.m. until 4 p.m.
WHERE: At the Crowne Plaza Chicago in Northbrook, Il.
ADDRESS: 2875 N. Milwaukee Ave, Northbrook, IL 60062, Phone: (847) 298-2525
WHO: Guest Speaker, Frank Burg is an Accident Prevention and Compliance Expert.
Attendees - $10 per/person, $15 per/2 people,
Vendors - $195
To Register, visit http://www.illinoisoshatraining.com
About Spectrum Training Services:
Spectrum training services, a state partner to the Occupational Safety and Health Administration (OSHA), provides Occupational Safety and Health Training to employers and employees in the construction, healthcare industry. Spectrum's safety and health training in workplace is shown to reduce occupational injury, illness rates and workplace-related deaths. The company offers 10-Hour OSHA training for employees and 30-Hour OSHA training for employers, managers, supervisors, human resources personnel, and risk management managers. Its mission is to provide effective training that leads to a decrease in job site injuries, accidents, and deaths.