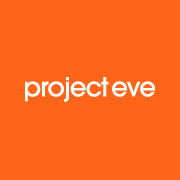 Project Eve members are joining forces, pooling resources, and bringing up all women behind them as they climb
New York, NY (PRWEB) June 12, 2013
Project Eve, the only technology start up dedicated to facilitating networking between women entrepreneurs globally, announces its official launch with the introduction of a game-changing online community and content management platform.
"Project Eve is that safe haven for women entrepreneurs to come together in a non-competitive way to share information and help each other find the best resources to turn ideas into viable businesses" says Meridith Dennes Co-Founder and CEO.
The new site utilizes state-of-the-art technology and sophisticated design elements that provide an enhanced user experience for community members and advertisers. Network members have direct access to:
Community – Engage in conversation, get advice from and form friendships with women from all over the world who are also starting a business
Content – Receive career advice and interact with experts, influencers, and the most influential women in business.
Economic Empowerment – Raise their professional profile and create economic opportunities for themselves and their businesses.
"By harnessing the power of social media, Project Eve members are joining forces, pooling resources, and bringing up all women behind them as they climb " states Kim Oksenberg, Co-Founder and COO. Project Eve currently has over 2.5MM actively engaged members of their community.
Project Eve invites partnerships with advertisers, agencies and public relations firms interested in the co-branding and/or distribution of relevant cause-based and commercial content targeting women. If your product, brand, initiative or corporation is launching a campaign that impacts the female experience the Project Eve Community is already invested in promoting you.
About Project Eve: Project Eve is a thriving online community of smart, savvy, and proactive women networking across industry and geography with the shared goal of promoting women in business. Founded in 2012 by Meridith Dennes and Kim Oksenberg, Project Eve is the first global online community designed to connect women to the news, resources, networking and promotional tools and ensure their business success.