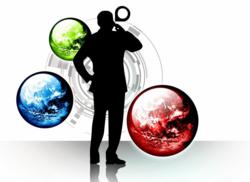 We felt after over a decade of service in the hosting industry, it was time to re-brand our visibility with a much more polished and professional look
San Francisco, CA (PRWEB) June 09, 2013
Early Monday morning, leading international hosting provider and custom website development firm ITX Design officially launched a brand new completely redesigned company website. After the decision was made to make updates with various other aspects of their business, management also opted to hire a team of professional designers to overhaul the previous version.
Expanding their range of hosting, (VPS), and original WordPress design services, ITX Design owner Doug Davis gave the proverbial 'thumbs up' to give the company website a complete makeover from top to bottom, including layout, functionality and navigational simplicity.
"We felt after over a decade of service in the hosting industry, it was time to re-brand our visibility with a much more polished and professional look. Our previous site version definitely needed some upgrades, and we felt a complete design change would make a bold statement about our mission to serve our growing client base," added founder and CEO Doug Davis.
After enjoying (4) consecutive quarters of record growth, the team at ITX Design continues to gain confidence from their clients on my fronts. The company logo was also redesigned, and custom website development services will be marketed on a much broader scale in both the United States and Canada.
Launching custom website design services last December, management was quick to add a team of professional coders and WordPress specialists, in addition to implementing an aggressive strategy to offer heavily discounted website design to their entire database of hosting, cloud, and (VPS) clients across the globe, representing thousands of potential new clients.
"We firmly believe that as we continue to expand our range of services, that our company will expand at a consistent rate. Web design is one of our top priorities in the next (2) quarters of 2013, and our team of professionals has done an amazing job with not only several of our new design clients, but also with the overhaul of our own website. We couldn't be happier."
ITX Design was founded in 2001 by a group of extremely talented software professionals, and located in Fredericksburg, Virginia. Offering hosting, (VPS) and now custom website design and development services, the future is looking very bright for the company on multiple levels.
For more information about the menu of digital solutions from ITX Design, simply visit http://www.itxdesign.com , or call 866-577-1442 to speak with a knowledgeable, and courteous customer service representative.