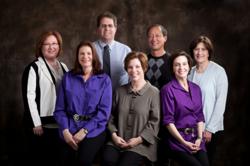 Scottsdale, AZ (PRWEB) June 10, 2013
Tutors with knowledge of the Singapore Method are difficult to find. Most tutoring centers are staffed with instructors proficient in teaching procedures, but students who are learning math using the Singapore Method are not well serviced.
Tricia Salerno, partner at SMARTTraining, says, "There is such a need for both struggling students who need to catch up and the gifted student who can go farther. We have a staff of tutors who have all taught this curriculum." Presenting the concepts in the proper sequence of learning stages is essential for students to achieve mastery of both Singapore and the Common Core State Standards of mathematics. A trained professional is key in ensuring Singapore Math success.
SMARTTraining has a tutoring center in Scottsdale as well as tutors who will come to your home to work one-on-one with children in the Phoenix metro area.
"The three months of summer can be deadly," says Director of Tutoring Mary Nordlander. "Our first goal is to keep skills sharp then improvement in math skills and understanding. My team is focused on making the experience fun and interactive."
Don't let the summer months deter a child's math progress.
About SMARTTraining
SMARTTraining, LLC, (http://www.singaporemathtraining.com), is an internationally recognized provider of professional development in the math methods used in the country of Singapore. Founded in 2005, SMARTTrainers have worked with schools in 43 of the 50 States, met with and been trained by professors, teachers, and Ministry of Education members from Singapore, and been invited to work with numerous schools in European and South American countries. SMARTTrainers also present workshops throughout the United States and provide on-site training for schools desiring help with their math programs.
About SMARTTrainers: Visit http://www.SingaporeMathTraining.com to view biographies of all SMARTTrainers and to receive information regarding tutoring. To get more information regarding SMARTTraining, call (602) 570-1942.
"Singapore Math" is a registered trademark of Singaporemath.com, Inc.