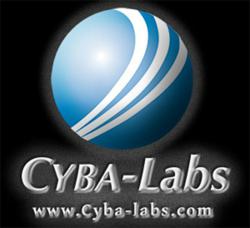 Columbus, Ohio (PRWEB) June 11, 2013
In 1990 the United States government passed the Steroid Control Act which placed anabolic steroids on the Class III controlled substance list making them illegal to have without a prescription. That change created a plethora of issues for bodybuilders, many of whom were faced with the difficult decision of either breaking the law, struggling to find an effective legal replacement, or attempting to compete without the assistance of any performance enhancements. Most professional and amateur gym enthusiasts are not willing to run the risk of the legal and health issues associated with illegal steroid use.
Fortunately, Cyba-Labs, the Steroid Alternative market leader, has announced the release of their most powerful product line of pharmaceutical grade legal steroids providing real hardcore results to both amateur and professional bodybuilders. For that reason many of them have implemented Cyba-Labs products as the foundation of their supplementation program. The scientifically proven benefits include enhanced strength and endurance, reduced body fat, increased vascularity, reduced water retention, faster recovery and decreased fatigue.
According to John Thomas, owner and founder of Cyba-Labs "Our unparalleled product line up of D-BOLIN 25, AD-50, EQUI-DROL, DECABOLIN and WINSTRAZOL V are light years ahead of any other bodybuilding supplements on the market today. Our legal steroids are the strongest scientifically engineered formulas that offer users a superior way to build lean muscle, increase strength, boost stamina and accelerate fat loss without the need to resort to using harmful illegal steroids."
Cyba-Labs has established its outstanding reputation by developing pharmaceutical grade legal steroids that give athletes the extra edge to blast past sticking points and surpass their goals. The legal steroids produced by Cyba-Labs are priced to perform, not to break the bank. The current sale of buy 2 get 1 free is just one of the many ways Cyba-Labs is making buying a true legal steroid alternative more affordable.
Customers have reported that the website is very easy to use and helps take the guess work out of what products to purchase. Simply match your goal to any of the Beginner, Hardcore, Extreme Hardcore or Advanced cycles and prepare to experience almost illegal results that smash your goals and the competition.
No matter what your sport or goal you can order these products easy and conveniently by calling 888-658-CYBA or visiting the website: http://cyba-labs.com . Billing is done discretely and all products are currently 100% DSHEA, WADA and IOC compliant.
###
Cyba-Labs is an industry leading manufacturer of pharmaceutical grade Legal Steroid Supplements for Bodybuilders and Fitness Enthusiasts alike. Cyba-Labs goal is to provide athletes with the edge they need without the legal hassles they don't.