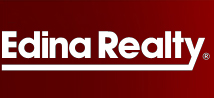 I make sure my clients have only the best resources available
Farmington, MN (PRWEB) June 10, 2013
Farmington Homes For Sale agent Kris Lindahl of Edina Realty, the #1 Edina Realty Farmington short sale agent, recently sold a beautiful single family home in Farmington, MN. The home at 624 4th Street sold for $140,000 and features three bedrooms, three bathrooms, a two-car garage, over 2200 square feet of living space, and .23 acres of well-maintained land. "The highlight of this one is the kitchen," Lindahl said, and continued, "the kitchen is newly renovated with granite counter tops and heated floors."
The home includes hardwood floors throughout, ceiling fans, and three bedrooms all on one level. "Not only is this one full of improvements and features, but it's also conveniently laid out," Lindahl said. Set in a high-demand area of Farmington, this home was sought out by many buyers. "Clients of mine will find that their listings will be seen by more buyers than with any other agent," Lindahl said, and continued, "I'm an Internet Marketing Specialist."
Kris's coveted approach to real estate combines a vast market knowledge gained through several years of on-the-ground experience and a technological expertise that has made him the most sought out agent in the state. "I make sure my clients have only the best resources available to ensure success in this market," Lindahl said, and continued, "There's no doubt that with me as your agent there will be no shortage of confidence and success."
Call Kris and his team now for more information at 763-280-8498 or visit the Minnesota Buyer Search website to start a customized homes search today.