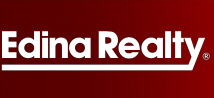 It gives homeowners the necessary confidence to move forward
Hopkins, MN (PRWEB) June 10, 2013
Hopkins short sale expert Kris Lindahl of Edina Realty, the #1 Hopkins short sale agent, has released a new resource for homeowners to use when considering the short sale process to sell their home. "Recently, homeowners have shied away from the short sale process," Lindahl said, and continued, "But with me as their agent I can assure a smooth and confident process." Lindahl created the Minnesota Short Sale Calculator website to give homeowners a resource they can rely on.
The website allows homeowners to enter a few pieces of information and receive a real-time email that includes an estimated value on their home. "This gets the ball rolling," Lindahl said, and continued, "It gives homeowners the necessary confidence to move forward, but doesn't put any pressure on them." Homeowners don't need to commit to anything long-term or sign a contract to get this information and their information is kept private. The website also provides update information on tax consequences, credit implications, and a video series answering frequently asked short sale questions.
Lindahl's approach to real estate combines vast market knowledge with technology to make an unrivaled recipe for client success. "I provide only the best resources for my clients and the general public so that they're confident to do anything in this market," Lindahl said.
Call Kris and his team now for more information at (763) 447-3925 or visit the Minnesota Short Sale Calculator website to get an estimated value on your home today.