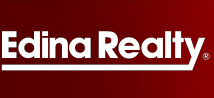 With this website homeowners can build their confidence in the process
Independence, MN (PRWEB) June 10, 2013
Homeowners interested in the Independence short sale process have a new resource to use created by Kris Lindahl, the #1 Edina Realty Independence short sale expert. "I created the Minnesota Short Sale Calculator website so that homeowners interested in the process can stay up to date on pertinent information and get their feet wet without being pressured into committing to the process," Lindahl said.
The website allows homeowners to enter a few pieces of information and receive a real-time email from Lindahl with an estimated value on their property. Homeowners will also find updated information on tax consequences, credit implications, and video series dedicated to answering the most frequently asked short sale questions. "With this website homeowners can build their confidence in the process," Lindahl said, and continued, "and when they're ready they can contact me to do the rest."
Lindahl's technological expertise has made him one of the most respected voices in the real estate community. "I want my clients and the public to have the best resources available even if that means I'm making the resources myself," Lindahl said. Among other resources Lindahl has also published an e-book on the topic called "A Homeowner's Guide To Short Sales" which is available for complimentary download.
For more information call Kris and his team at (763) 447-3925 or visit the Minnesota Short Sale Calculator website to get an estimated value on your property today.