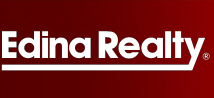 This website will definitely build confidence for homeowners
Long Lake, MN (PRWEB) June 10, 2013
Long Lake homeowners considering the short sale process have a new resource to turn to for the most up-to-date information. Kris Lindahl, Edina Realty's #1 Long Lake short sale expert, has created and launched the Minnesota Short Sale Calculator website. "I wanted to give homeowners a resource that they can rely on for the best short sale information," Lindahl said, and continued, "This website will definitely build confidence for homeowners."
The website allows homeowners to enter a few pieces of information and receive a real-time email from Lindahl that includes an estimated value on their home. "What's great about this is that homeowners are getting this information without having to commit to the process or sign any contracts," Lindahl said, and continued, "I want them to be able to get their feet wet and see if it's right for them before committing." The website also features a video series that answers the most frequently asked short sale questions.
Lindahl's combination of technological expertise, a vast market knowledge, and an unrivaled dedication to client service has made him one of the most trusted voices in the real estate community. "My peers call me an 'Internet Marketing Specialist'," Lindahl said. While it's not an official title, it refers to how Lindahl is willing to go the distance to give his clients the best chance at success in this real estate market.
Call Kris and his team now for more information at (763) 447-3925 or visit the Minnesota Short Sale Calculator website to get started with the process today.