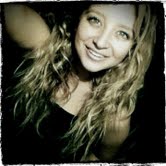 Hollywood, California (PRWEB) June 11, 2013
Mesa Odonnell Media Services is proud to announce new tour dates for 16-year-old California singer-songwriter, Maddie Miller. Since her breakout appearances at South by Southwest® 2013, Maddie been working non-stop, balancing school and studio work with a series of high profile concerts. Soon after SXSW®, Maddie performed on a bill with John Legend, captivating the star-studded crowd at a fundraiser for Women's Campaign International (WCI), before firing up the audience at Tulsa's Rocklahoma Festival.
Her summer tour commences tonight at the Diamond Ballroom in Oklahoma City where she'll perform with Tesla before continuing with shows in Houston, New York City, Nashville and California.
Rich in Indie Americana style with a shrug of jazziness and a hint of blues that belie her age, the golden haired Orange County resident has been performing since she was a young child, committed from the start to being a singer. These days, when Maddie isn't touring or recording, she attends the prestigious Orange County School of Arts (OCSA) and studies at the Classical Voice Conservatory, with whom she toured England, last year.
Asked about being so young and doing so much, Maddie replies, "Sometimes it feel like a dream with all my senses intact, but I have an old soul. It's about feeling and expressing those feelings in a way that lets me connect with the audience. That's the magic."
Maddie Miller's debut EP will be available on iTunes and other music sites in July 2013.
CONFIRMED TOUR DATES – MORE BEING ADDED
June 11: Diamond Ballroom, Oklahoma City with Tesla
June 12: House of Blues, Houston with Tesla
June 27: Westbury Theatre, NYC with Tesla
July 11: NAMM Convention - Nashville Convention Center, opening day showcase
July 17: Ventura Film Festival - Crowne Plaza Hotel/Ventura, California
July 21: Cabrillo Playhouse - San Clemente, California - headlining '3rd Sunday' concert series
Hear Maddie Miller at:
http://www.jivewired.com/maddiemiller
and follow her on:
https://twitter.com/mad_love_music
https://www.facebook.com/MaddieMillerMusic