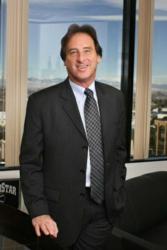 Denver, CO (PRWEB) June 10, 2013
The CEO, book one in the Mitch Jacobs Trilogy and bestseller on Amazon is now re-edited and newly released in its second edition. The book will continue to please readers and send them on a thrilling adventure around the globe.
First published in 2010, Steve Bederman's The CEO can be purchased through Solstice Publishing's website, Amazon, and Amazon Canada.
The newly re-edited version of this popular bestseller can also be found in eBook format through Amazon's Kindle store.
The CEO is a fast paced corporate thriller of loves come and gone, innovation, resilience, corporate philanthropy, vision, and deception. Corporate business leaders are protected by their own small armies of private security whose power will surprise. The story takes the reader behind the scenes and into the back office meetings of both corporations and countries; travelling from Denver to New York to London to Bogota and to Paris.
As Mitch and his team of loyalists' race against time they are faced with constant revelation of threats against the company and those involved; including the life of the woman that Mitch falls deeply in love with. The depth of the plot reveals a 200 year old secret between two of the world's most powerful countries. If the secret is revealed it could destroy the balance of power in the world. Though, if the secret stays protected it could crush all that Mitch Jacobs desires.
Although Mitch Jacobs never questions his ability to conquer the current forces against him, it is a race to answer the questions:
Will Mitch be able to discover who is leading the attack on him before it is too late? Is this conspiracy the result of the usual corporate competition or does it emanate from the power hungry executives in his company? What interest do certain world leaders have in this plot that will destroy all that Mitch has built? Most important Mitch has fallen in love with two women whose essence and similarities (and differences) of character lead him on his mission.
The CEO has received an abundance of positive reviews and author Mary H. Collins wrote, "Author Steve Bederman has written a riveting Corporate novel that will keep you turning the pages. This story has a non-stop action packed storyline of betrayal and greed...yet laced with a hint of romance. I didn't want to put `The CEO' down, once I started reading it, it keep me wanting to find out what would happen next..there is never a lull in the story, it keeps you guessing from beginning to end. Just when you think you know who's doing what...there's another twist to the story that throws you off track. I loved it and look forward to reading his future books."
Bederman explained, "This is the first of the Mitch Jacobs Trilogy and it encompasses my own relevant experiences as an international CEO. If you've never read the trilogy, start with the CEO and continue with Executive Execution and followed by Business As Usual."
Steve Bederman has been recognized as one of the few writers of corporate intrigue that can say he's been there. He is known globally as an internationally respected CEO of leading technology corporations. His first two novels, The CEO and Executive Execution, hit the top of the bestseller lists for 5 months running. In them he introduced the charismatic Mitch Jacobs and readers have been impatiently in wait for more.
Steve Bederman continues to lead a worldwide technology company while writing. His other activities include his leadership of Commerce for Peace and Prosperity, the chairmanship of the Foundation for Independent Living, song writing, and the outdoors in the beautiful mountains of Colorado.
For more information or to purchase the newly re-edited version of The CEO, please visit:
or
or
About Solstice Publishing
Solstice Publishing is the fastest growing mid-market publisher in the USA. With almost 150 authors covering every category of fiction and rapidly expanding into nonfiction, Solstice is quickly gaining a reputation for fast paced suspense thrillers, sizzling romance, action adventure, science fiction, and a spooky collection of horror and paranormal reads. Critically acclaimed authors have achieved top spots on best seller lists, become screenplays, and won movie deals with top Hollywood studios and services.