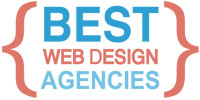 Thirty Best iPhone Development Companies Named by bestwebdesignagencies.com for June 2013
(PRWEB) June 10, 2013
The independent authority on web design and development, bestwebdesignagencies.com, has released their list of the thirty best iPhone development companies for the month of June 2013. Each month bestwebdesignagencies.com compares the top mobile development companies offering iPhone development services based on the latest developments and achievements uncovered. Businesses use the rankings to connect with service providers with a history of successful results.
The Thirty Best iPhone Development Companies for June 2013 are:
1) Sourcebits
2) Fueled
3) WillowTree Apps
4) Mobisoft Infotech
5) Small Planet Digital
6) Ebbex
7) TechAhead Software
8) Appetizer Mobile LLC
9) Imulus
10) Digitalvaliance
11) Openxcell Inc
12) Surgeworks
13) SoftTechnics
14) V-Soft
15) Eldev Consulting
16) VirtueInfo
17) Blue Whale Apps
18) Intellectsoft
19) MyOrpheo
20) Mercury Development
21) Andolasoft
22) Oxagile
23) Konoozi
24) Zerion Software
25) Enterra
26) Rapidsoft Technologies
27) ChaiONE
28) Art & Logic
29) 3wiredesigns.com
30) Y Media Labs
The process for evaluating and ranking the best iPhone development companies involves an in-depth analysis of the processes and strategies behind developing iPhone applications. This process involves the use of a set of evaluation criteria which consists of five areas of evaluation most commonly associated with successful iPhone development projects. The five areas of evaluation include development quality, application acceptance, design, customer support, and bug testing. Clients are also contacted in order to learn more about their experiences with the vendor.
ABOUT bestwebdesignagencies.com
bestwebdesignagencies.com is an independent research firm with a dedication to providing a list of the best web design companies and web development firms in the industry. Through meticulous research and developed methods for evaluating and ranking companies, bestwebdesignagencies.com has provided customers of web design and development services with a great resource to find a top performing web design company. Evaluations are carried out by a specialized team of researchers who examine thousands of applicants each month. bestwebdesignagencies.com provides their rankings free of charge to companies and individuals searching for a quality web design firm or looking for other design and development services with updates being provided on the first of each month. The website also provides information and resources for those looking to learn more about web design and development services.
To view the rankings of the best iPhone development companies visit:
http://www.bestwebdesignagencies.com/rankings-of-best-iphone-development-companies
Companies interested in applying for the rankings can visit:
http://www.bestwebdesignagencies.com/rankings/web-design-agencies/apply-for-ranking