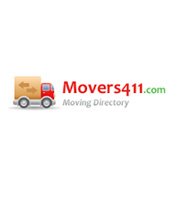 Movers411 was established many years ago in order to offer customers easy moving solutions.
(PRWEB) June 12, 2013
Movers411 has ventured into the supply of moving products in order to make it easy for customers to acquire tape, moving boxes, rope and other important items. In addition, the company accepts returns and therefore customers will not have to worry about where to dispose of the used packing boxes. With job and other changes forcing people to move to new cities and neighborhoods, there has been a great need in the market for a good and genuine moving company to take care of the move for people.
For customers who want to do a self service move, they pack their belongings at their old home and unpack them at their new home. The moving company will bring a packing container and transport it to the new destination. The customer then unpacks their belongings. Moving is very tiresome business and most importantly, people are not always ready to entrust their personal items and valuables to strangers. That is why the Movers411.com self-packing plan was introduced to make this easier. Here, the company will just deliver their 16 feet packing box to the customers so that they can do their own packing, seal the box and then the company will collect the container and deliver it to its new destination or to storage.
Customers are advised to look for the most reputable moving companies if they would like to enjoy peace of mind when they are moving their personal belongings. A good company should be covered by insurance as that will assure customers that should any of their items get lost or be damaged in transit; the company will replace the items.
http://www.movers411.com offers no cost and no obligation quotes from different moving & storage companies for customers who would like to be helped with the move. The companies that they list are pre screened and they will be offering their services at very competitive market rates.
Customers are advised to compare quotes before they hire a mover. They can compare the services offered against the price charged by several companies so that they get the most fairly priced service. Customers are also warned that choosing companies that charge cheap prices may not get them the best services.
Movers411 was established many years ago in order to offer customers easy moving solutions. They supply packing containers, boxes, stretch wraps, rope and other important products for packing and securing the items. So far, they have served millions of customers scattered throughout the United States. In addition to offering moving products, they also offer many moving resources, guides and tips that help the customers prepare well for their move.