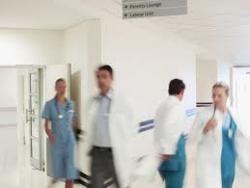 The doctor and nurse at St Mary's should have listened to what I was telling them – as a nurse myself I would never ignore what a patient tells me.I knew I had a UTI but they weren't listening.
Bolton, UK (PRWEB UK) 12 June 2013
Last week the Manchester Evening News reported on the tragic circumstances of a heavily pregnant nurse, whose concerns were ignored by medical professionals; culminating in the loss of her baby (1). Having worries dismissed, or symptoms mis-diagnosed, are on-going worries for pregnant women; with the aforementioned article reminiscent of the issues surrounding ectopic pregnancies.
In the article 'Nurse Loses Baby Days After Hospital Send Her Home With Painkillers' (29/05/2013)it is described how Lekha James' concerns that she had a urinary tract infection were dismissed, for her to leave the hospital with just painkillers. Three days later she slipped into unconsciousness, losing her baby boy.
Mrs James' pregnancy was almost full-term and tragically her son died just days before his due date. After the ordeal she made the following statement (1)–
"The doctor and nurse at St Mary's should have listened to what I was telling them – as a nurse myself I would never ignore what a patient tells me.I knew I had a UTI but they weren't listening.
After three days taking cocodamol, the pain was no better and then I got seriously ill. It was only when I was semi-conscious in labour I realised what had happened – it has been incredibly stressful and sad. Nothing can replace our baby who died."
According to the Manchester Evening News, despite running tests, a doctor and three midwives, from St Mary's Hospital in Manchester, all failed to spot the signs of a urinary tract infection; dismissing the pain for signs of early labour. Despite her protestations Lekha James was ignored; consequently, she has submitted a formal complaint to the Nursing and Midwifery Council (1).
Commenting on the circumstances,Asons Executive Laura Williams, made the following statement-
"It is worrying how often pregnant women's concerns are ignored. If medical staff can ignore the anguish of a fellow health-care professional, then how can women outside of the profession, with little medical knowledge, hope to have their fears heard and taken seriously?
At Asons Solicitors we hear from those making ectopic pregnancy claims, who have found themselves in similar circumstances. Often the symptoms of an ectopic pregnancy are mistaken for those typical of a normal pregnancy, leading to a delay in diagnosis.
Mrs James' symptoms weren't investigated thoroughly and attributed to her pregnancy, despite her providing them with the correct diagnosis herself. Clear improvements need to be made within the hospital, and they should be implemented quickly to ensure this situation is not repeated. Hopefully lessons will be learnt as a result of this tragedy."
If you have been affected by a delay in the diagnosis or treatment of an ectopic pregnancy you should speak to an experienced medical negligence solicitor. They can provide expert advice whilst building a compelling ectopic pregnancy claim case, to achieve the damages you deserve for your sub-standard care.
For further details contact Asons Solicitors today, they can be reached on: 0844 850 1062 or you can fill out their claim form at http://www.asons.co.uk
-Sources-
(1) manchestereveningnews.co.uk/news/greater-manchester-news/nurse-loses-baby-days-after-4025894
About Asons Solicitors:
Asons Solicitors is a Bolton-based law practice that specialises in personal injury and industrial disease claims. Founded by brothers Imran Akram and Kamran Akram, Asons Solicitors has developed to become a young and dynamic law firm that delivers practical solutions to clients in times of difficulty. Their continued focus on their staff has seen them awarded with the Investors in People "Gold Award"; which is reflected in the professional and personable approach they take in working with clients. They strive to grow and to develop, and their supportiveness and attention to detail ensures that their clients use them time and again.
For further information contact:
Email: info@asons.co.uk
Website: http://www.asons.co.uk