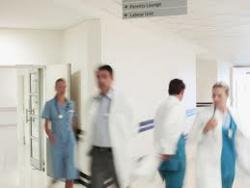 The NHS need to become more reactive, evolving quickly to learn from mistakes that have been made; it is worrying that we are seeing issues repeating themselves from patient to patient
Bolton, UK (PRWEB UK) 14 June 2013
According to the Telegraph, the prevalence of personal injury claims has dramatically risen; an increase which, in part, has been attributed to the recent succession of hospital scandals (1).
In the article 'NHS negligence claims rise by 20 per cent in just one year' (Dated 02/06/2013) official figures have shown that the number of NHS personal injury compensation claims have increased by 20% in just one year; with further worrying statistics showing that they have increased by 80% since 2008.
Such a steep increase is a serious cause for concern, with the alleged reasons behind the rise becoming closely scrutinised.
As asserted by the Telegraph, one of such reasons has been the recent boom in publicity, as a result of the recent investigations into the failings of the Mid Staffordshire Hospital Foundation trust. This publicity has meant that more than ever patients are aware that if they receive sub-standard care while in hospital, they can pursue compensation claims (1).
Speaking on such considerations, Katherine Murphy, chief executive of the Patients Association, made the following statement (1) –
"I think the public has become far less tolerant about putting up with appalling failings in care, but most people only pursue legal action when every other avenue has failed.
Most people who contact us say that all they wanted was an explanation of what went wrong, and changes made so that nobody else would suffer."
Speaking on the statistics, Asons Executive, Thomas Fairclough, made the following statement –
"Unfortunately government cuts have meant that NHS staff are being forced to achieve more with less. In a bid to save money and become more efficient, medical judgments can be rushed and mistakes made, often to the detriment of the patient.
Reflected in this rise in personal injury claims over the last year, it is clear that steps need to be made to improve patient care.
As specialist personal injury solicitors, Asons Solicitors regularly represent clients where the personal injury suffered could have been easily avoided; more often than not, through something as simple as competent patient care. The NHS need to become more reactive, evolving quickly to learn from mistakes that have been made; it is worrying that the same issues are repeating themselves from patient to patient."
In the event that someone has been subject to personal injury, they must seek legal advice as quickly as possible. Taking action can prevent the same situation from reoccurring, helping others to avoid injury in future.
If you, or someone you know, have suffered, then you may be able to make a personal injury claim. Asons Solicitors deal with personal injury claims on a regular basis, and can be contacted at: 0844 850 1062 or you can fill out their claim form at http://www.asons.co.uk
-Sources-
(1) http://www.telegraph.co.uk/health/healthnews/10093091/NHS-negligence-claims-rise-by-20-per-cent-in-just-one-year.html
About Asons Solicitors:
Asons Solicitors is a Bolton-based law practice that specialises in personal injury and industrial disease claims. Founded by brothers Imran Akram and Kamran Akram, Asons Solicitors has developed to become a young and dynamic law firm that delivers practical solutions to clients in times of difficulty. Their continued focus on their staff has seen them awarded with the Investors in People "Gold Award"; which is reflected in the professional and personable approach they take in working with clients. They strive to grow and to develop, and their supportiveness and attention to detail ensures that their clients use them time and again.
For further information contact:
Email: info(at)asons(dot)co(dot)uk
Website: http://www.asons.co.uk