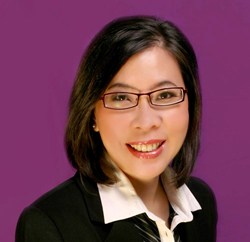 ...if you are not actively promoting your talents or growing your business ...you are not reaching enough people nor impacting enough lives...
Kuala Lumpur, Malaysia (PRWEB) June 10, 2013
Online educator and business coach Louisa Chan launches her new guide today encouraging professional and spiritually minded teachers, tutors, trainers and coaches to become more entrepreneurial-minded. The guide discusses why training providers need not feel uncomfortable doing business, marketing or sales and how setting up their own business can help them achieve maximum benefit for themselves and their students and is available here: http://www.louisachan.com/why-teachers-trainers-tutors-and-coaches-need-to-build-your-own-business-ethical-business/
Online learning - or E-learning - has recently experienced a dramatic increase in popularity and many professional training providers are ready to train or coach online. "However, many professional educators shy away from marketing their expertise or starting their own business. They rather be attached to institutions that do the marketing for them," Louisa Chan observed. This is in part due to misconceptions about business that training providers do not wish to be associated with.
But there is no need to throw out the baby with the bath water. Because there is genuine need for quality training and coaching, professionals and conscious training providers need to set up their own principled and ethical online training businesses. "If you are not actively promoting your talents or growing your business you are not reaching enough people nor impacting enough lives," Louisa further highlighted.
Louisa Chan's guide demonstrates that running their own business online can stretch the personal and professional growth of spiritually minded and ethically conscious teachers and coaches. It also allows them to operate with their own approach and code of ethics.
"Being a successful business owner is not just about making money, or growing big and powerful. It is about using what you have been blessed with to help others in exchange for the reward you agree on. Ethical business is a fair exchange of values that benefits both provider and consumer based on agreed terms," Louisa commented.
The guide complements Louisa Chan's YouTube channel devoted to demonstrating to teaching professionals valuable ways to promote and market their online teaching services ethically and build their business with integrity in the long term.
Through a selection of videos and other online resources, Louisa Chan shares how to use simple online technology to help tutors become effective online teachers; to be easily found online, to prepare and deliver online courses via the internet, and to make use of online marketing and social media to build a principled and ethical business.
About Louisa Chan
Louisa Chan helps Teachers, Trainers, Tutors and Coaches build ethical businesses using online marketing and social media. She has consulted and worked with multinational companies while living in different parts of Asia.
Currently based in Malaysia, Louisa conducts face-to-face corporate workshops as well as online training and coaching. Visit Louisa Chan's website LouisaChan.com for more information.