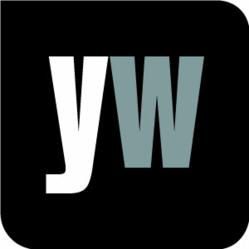 London, UK (PRWEB UK) 29 June 2013
According to a new study "Stimulant Medication and Substance Use Outcomes", published online on May 29th in JAMA Psychiatry, children taking stimulants to treat Attention Deficit Hyperactivity Disorder (ADHD) don't face a greater risk of becoming drug addicts in adulthood. Study author Kathryn Humphreys, a doctoral student in psychology at the University of California, Los Angeles, commented, "Previously there was evidence for both increased risk and decreased risk for substance problems related to stimulant medication in the treatment of ADHD." (http://archpsyc.jamanetwork.com/article.aspx?articleid=1691781)
Kathryn Humphreys commented saying that "The present study suggests that, on average, children who received stimulant medication treatment for ADHD are at no differential risk for these substance outcomes than their counterparts who did not receive medication treatment". She goes on to explain that "[the] study provides an important update to clinicians; particularly for those who are concerned that stimulant medication is a 'gateway' drug or increases the risk for later substance use, there is no evidence at the group level for this hypothesis." (http://www.healthfinder.gov/News/Article/676810/adhd-meds-dont-raise-risk-of-drug-abuse-in-adulthood-review)
With this in mind, Yourwellness Magazine explored ADHD medications and their consequences. According to Yourwellness Magazine, "Kids with ADHD can be a real challenge for parents and for this reason many resort to various types of medication to keep their children's condition under control and allow them to function normally in both classroom or home environments. The problem with all medication which focuses largely on mental issues, is that the side effects often outweigh the benefits."
Yourwellness Magazine outlined five warnings parents should be aware of before putting their children on ADHD medication:
1. As ADHD medication allows better focus and concentration for long periods of time, children may be approached to sell their meds to athletes, students and others.
2. The health risks of the medications worsen when taking high doses for long periods of time and some kids are left on these drugs for years.
3. The drugs are highly addictive as their chemical nature is similar to that of ecstasy and cocaine.
4. The medications can imbalance appetite and sleep patterns which can lead to depression and other disorders.
5. The drugs can lead to higher blood pressure and even seizures.
To find out more, visit the gateway to living well at http://www.yourwellness.com, or read the latest issue online at http://latestissue.yourwellness.com.