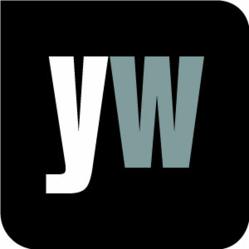 London, UK (PRWEB UK) 30 June 2013
According to a new study, published May 29th in the journal PLoS ONE, early brain responses to words may help predict future abilities in children with autism. Study co-author Geraldine Dawson, chief science officer at the advocacy group Autism Speaks, commented, "We showed that a simple measure of how the brain responds to a familiar word taken at two years of age was a strong predictor of children's language, social and cognitive abilities ... at six years of age."
"In this study, we were interested in understanding why some children with autism make rapid progress whereas others progress more slowly," Dawson said. "For example, many children with autism are able to develop spoken language, whereas about 20% to 30% remain minimally verbal or nonverbal. Recent studies have shown that nonverbal children can be helped to develop spoken language if they are given special alternative devices – such as an iPad or other speech-generating device – as part of their early intervention programme, but we don't know how to identify which children are likely to need extra help." (http://www.plosone.org/article/info%3Adoi%2F10.1371%2Fjournal.pone.0064967)
With this in mind, Yourwellness Magazine explored how parents can teach children to read at the age of two. According to Yourwellness Magazine, "Babies are capable of reading and listening simultaneously. They can read, listen, and write, to finally being able to read, listen, write, and speak – in this order. You can start teaching your child well before they are one year of age. Kids actually learn better between the ages of birth to 5 years old."
Yourwellness Magazine outlined two ways parents can begin to teach their babies to read:
1. Multisensory Method – This includes reading books, watching DVDs, showing slides, etc. which helps baby learn to read by audio and visual stimulation.
2. Flash Card Method – Writing words in big print and showing them to the baby as they are read out loud will stimulate them and help them to read because babies learn at a rapid pace.
To find out more, visit the gateway to living well at http://www.yourwellness.com, or read the latest issue online at http://latestissue.yourwellness.com.