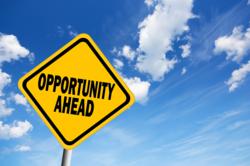 EZBOB borrowers save up to 30% on interest costs.
London, England (PRWEB UK) 17 June 2013
EZBOB, the online lender providing finance to e-tailers, has launched a borrowing plan which decreases the interest rate during the life of the loan. The move, as part of EZBOB's new 12 month business loan offer which is dedicated to E-retailers, is the first of its kind in the market.
EZBOB customers who take out the new 12 month business loan will receive a 10% decrease in interest rate charges after three months' of repayment. On top of this, after the ninth month, there is an additional 10% reduction in interest.
As part of its loyalty program, EZBOB is offering returning customers an additional 10% savings on borrowing costs; those who take out another loan will enjoy this interest reduction after the third month. It means returning customers could benefit from a 30% reduction on their borrowing costs.
The recent extension of funding to 12 months also means that customers can borrow up to £40,000 and customise the length of the loan repayment. Borrowers can choose to make repayments anywhere from 3-12 months according to their business needs. As always, borrowers are allowed to pay their loan off whenever their business allows and avoid any early repayment fees.
Tomer Guriel, CEO of EZBOB comments: "In launching this new borrowing plan with a reducing interest rate, we aim to give borrowers a helping hand with repayments. In addition, giving customers the flexibility to decide when they make payments over a period of 12 months will help them plan and manage finances over a set period, which we know is of the upmost importance in running a business. EZBOB is committed to offering workable financing solutions to their customers."
For more information or case studies, please contact Lansons Communications:
Sarah Waterson on 020 7294 3649 or email ezbob(at)lansons(dot)com
About EZBOB:
EZBOB offers 24/7 access to finance for SME etailers on Amazon and eBay. EZBOB currently offers businesses financing of up to £40k for 12 months. EZBOB uses technology in order to provide instant funding decisions. It can analyse an applicant's business instantly and transfer funds in less than 30 minutes. EZBOB operates responsible lending practices, offering clear repayment schedules with no hidden fees or charges. Funds are borrowed on a cost per £ basis.
EZBOB continues to lead the way in E-Tailers financing solutions.